 With the clock ticking until Tuesday's primary, a new poll shows former state Rep. Neil Combee holding a slight lead over state Rep. Ross Spano, R-Riverview, in the Republican primary to replace retiring U.S. Rep. Dennis Ross, R-Fla.
St. Pete Polls took a survey for Florida Politics that was released late on Sunday which shows Combee ahead with 32 percent and Spano right behind him at 29 percent and 20 percent of likely Republican voters still undecided. Combee's lead over Spano is within the margin of error.
The rest of the Republican field lags behind the top two candidates. GOP activist Ed Shoemaker takes 8 percent followed by developer Sean Harper with 6 percent and former Southwest Florida Water Management Government Affairs Coordinator Danny Kushmer with 5 percent.
With 45 percent of voters saying they have already cast ballots, Combee has a head start as he takes 38 percent of those voters followed by Spano with 30 percent while Shoemaker pulls 10 percent and Harper and Kushmer lag with 10 percent each.
However, among the majority of those surveyed–55 percent–who are planning to vote, Spano and Combee each pull 29 percent while more than a quarter of those surveyed–28 percent–remain undecided, making the final hours of the primary crucial.
Whoever wins the primary on Tuesday will be a solid favorite over whoever wins the Democratic nomination in this solidly Republican district which contains most of Polk County, portions of Lake County and a some eastern parts of Hillsborough County.
The poll of 404 likely Republican primary voters in CD 15 was taken on August 24 and had a margin of error of +/- 4.9 percent.
For a look at the five Republican candidates from Mike Synan of Florida Daily, click here.
Kevin Derby can be reached at Kevin.Derby@floridadaily.com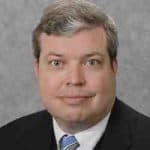 Latest posts by Kevin Derby
(see all)