 Former state Rep. Neil Combee has the edge in the competitive Republican primary to replace retiring U.S. Rep. Dennis Ross, R-Fla., a new poll finds.
St. Pete Polls took a poll for Florida Politics which was released on Monday. Combee pulls 36 percent of likely Republican primary voters with former state Rep. Ross Spano behind him with 30 percent.
The rest of the field trails in single digits. GOP leader Ed Shoemaker gets 5 percent while businessmen Sean Harper and Danny Kushmer pull 4 percent apiece.
With two weeks to go, more than a fifth of those surveyed–22 percent–remain undecided.
Almost a third of those surveyed–32.5 percent–say they have already voted and the two top candidates are running close with these voters. Combee gets 36.2 percent of the votes that are already cast while Spano takes 34.5 percent of them.
Combee does better with Republicans who haven't voted yet with 38 percent of them backing him while 26 percent of these voters opt for Spano. However, a large segment of these voters–28 percent–are still not sure who they will support in the primary on August 28.
The poll of 360 likely Florida Republican primary voters was taken from August 11 through August 12 and it had a margin of error of +/- 5.2 percent.
Once Ross, opted not to run for reelection, his decision set off a wave of challengers to claim Congressional District 15 which encompasses most of Polk County, plus portions of Lake County and a large chunk of suburban Hillsborough County. Mike Synan with Florida Daily looked at each of the Republican candidates trying to replace Ross in a series which can be read here.
Whoever wins the GOP primary will be the favorite over whoever emerges with the Democratic nomination.
Kevin Derby can be reached at Kevin.Derby@floridadaily.com.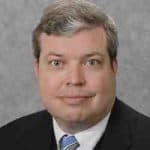 Latest posts by Kevin Derby
(see all)