 A new area code is coming to Central Florida, the Florida Public Service Commission (PSC) announced this week.
Insisting that the 407 area code that covers all of Orange, Osceola and  Seminole Counties and parts of Lake and Volusia Counties is too crowded, the PSC announced that there will now be a 689 area code in Central Florida. According to the PSC, nobody will have to change their current numbers and only new numbers will have the 689 area code.
PSC Chairman Art Graham weighed in on why the new area code was needed.
"We've extended use of the 407 area code for as long as possible, but all available numbers are expected to be assigned within the next year," said Graham. "The North American Numbering Plan Administrator (NANPA) can now begin processing the 689 area code for efficient implementation when needed."
"NANPA is the neutral third-party administrator responsible for forecasting and planning for the exhaust of geographic area codes," the PSC noted. "An area code reaches 'exhaust' when nearly all of the telephone prefixes within that area code are assigned. Prefixes follow the area code and are the first three numbers of a customer's local phone number. Faxes, pagers, cell phones, ATMs, and pay-at-the-pump gas stations are just some of the ways phone numbers are being used.
"In 2001, NANPA petitioned the PSC to approve an overlay relief plan for the 407/321 Numbering Plan Areas (NPA), projecting their exhaust in late 2003," the PSC continued. "On March 25, 2002, the Commission approved the newly assigned 689 area code overlay to start on July 15, 2002. NANPA, however, later extended the estimated life of the 407/321 NPA, and the PSC suspended the 689 overlay implementation. Because of its aggressive push for number conservation plans, the Commission delayed a new area code in the 407/321 NPA for 16 years."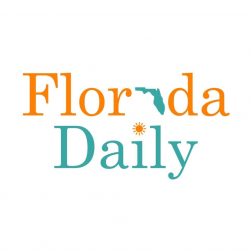 Latest posts by Florida Daily
(see all)