Five weeks to go until the gubernatorial election and the candidates and their supporters are filling up Florida's airwaves with new ads.
On Tuesday, the Republican Party of Florida (RPOF) launched a new Spanish language TV ad taking aim at Democratic nominee Tallahassee Mayor Andrew Gillum.
In the new TV spot, the RPOF showcases the support Gillum is getting from the left including U.S. Sen. Bernie Sanders, I-Vt., who endorsed the Tallahassee mayor during the primary.
"Andrew Gillum owes himself to Bernie Sanders," the narrator of the ad says according to a translation provided by the RPOF. "Gillum is financed by the extreme left and under a cloud of corruption. The Gillum agenda: Impose socialist ideas in Florida. Abusive taxes. Excessive government. Choking bureaucracy and parents losing control over the education of their children. None of these ideas have worked in the countries we know well. The Gillum agenda will bring the same results: misery. There is much at stake. The decision is in your hands."
For his part, Gillum launched a TV ad of his own on Tuesday focusing on environmental issues. While he takes shots at "special interest" running the state government, Gillum does not focus on Republican rival former U.S. Rep. Ron DeSantis, R-Fla.
"The toxic air, red tide and algae blooms around Florida are an economic and environmental disaster," Gillum says in the ad. "No corporate profit is worth sacrificing our clean air and water.
But it's not going to end until we take back our state government from special interests who are only interested in short term profits, not our health or our jobs. My name is Andrew Gillum, and as governor I will protect our clean air and water, not corporate polluters. Let's bring it home Florida."
Donohoe also pushed back at the new ad from the RPOF, noting that the ad features Gillum being honored by the family of a Pulse victim.
"Ron DeSantis' new attack ad is a moral abomination and filled with blatant lies and should be immediately taken down," Donohoe said. "Let's be clear: Andrew Gillum is not a socialist and to use that term to deceive and divide is an insult to the thousands of Floridians who have fled dictatorships. Mayor Gillum has lived the American dream and as governor he will fight to make sure every Florida family has the opportunity to succeed. In contrast, Ron DeSantis has a record of siding with Donald Trump and corporate special intersts above Florida families. Ron DeSantis has no plan to lift up Florida's working families and that's why he is being forced to run a campaign based on lies and fear.
"Finally, in this ad, DeSantis has shamelessly exploited the Pulse tragedy by using an image of Mayor Gillum receiving a Pulse ribbon from a victim's family. DeSantis will say or do anything to get elected — even if it means desecrating the memory of 49 angels who were murdered at Pulse. DeSantis did nothing to address gun violence after the Pulse massacre, but now he is happy to exploit the victims for political gain. It's disgusting," Donohoe added.
The RPOF said they would change that image–and did so in the most recent version of the Web video–but stood behind the rest of the ad.
Kevin Derby can be reached at Kevin.Derby@floridadaily.com.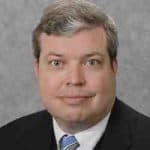 Latest posts by Kevin Derby
(see all)