With Democrats taking over the U.S. House, U.S. Rep. Ted Deutch, D-Fla., now chairs the House Ethics Committee. From his new perch, this week, Deutch brought out a bill "that would close an Executive Branch ethics loophole and require presidential nominees to disclose certain political solicitations or donations."
Deutch teamed up with U.S. Sen. Sheldon Whitehouse, D-RI, to introduce the "Conflicts from Political Fundraising Act" on Monday.
The South Florida congressman's office explained why he had introduced the legislation.
"Currently, a presidential nominee must disclose their personal financial information to the Office of Government Ethics to highlight and address any potential conflicts of interest," Deutch's office noted. "However, the nominees are not required to release information about their political solicitations or contributions, which may also create risks or appearance of conflicts of interest. For example, if a nominee asked a corporation for a $1,000,000 contribution to a political action committee before his appointment, they should disclose that and be disqualified from participating in any decisions involving that corporation The Conflicts from Political Fundraising Act would require nominees to disclose whether they have solicited or contributed funds for political purposes to 527 political action committees, or tax-exempt groups formed under sections 501(c)(4) or 501(c)(6) of the tax code."
Deutch, the vice chairman of the Democracy Reform Task Force, weighed in on the bill on Monday.
"When the president nominates people to the highest powers of our government, the public has a right to know whether they have a personal stake in the game that could affect their decision-making," said Deutch. "Transparency is necessary for the American people to have faith that their government is acting on their behalf and with their interests in mind. Presidential nominees must be held to a high ethical standard, as the American people expect and deserve. This legislation will close an ethical loophole and require the president's highest-ranking appointees to disclose their fundraising activities to the public."
"The American people expect their government to fight for them, not corporations and special interest donors," said Whitehouse. "The Trump administration is stocked with officials who paved their way to the top with massive political contributions and gobs of dark money. To avoid the thicket of conflicts of interest this administration has become, and to ensure that Americans can trust in their government, we ought to require high-level appointees to disclose their financial and fundraising relationships."
Deutch reeled in six cosponsors including U.S. Rep. John Sarbanes, D-Mary., who chairs the
Democracy Reform Task Force, and U.S. Rep. Steve Cohen, D-Tenn. The bill was sent to the U.S. House Oversight and Reform Committee.
Kevin Derby can be reached at Kevin.Derby@floridadaily.com.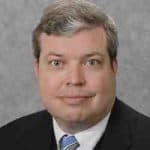 Latest posts by Kevin Derby
(see all)