While he will be coming to Congress as part of the minority, incoming Florida Republican Congressman Michael Waltz looks set to cast a larger shadow than your usual freshman in the House.
Only 44, Waltz offered one of the few bright spots for House Republicans on Election Day as he beat back the challenge of Democrat Nancy Soderberg to keep the seat that Ron DeSantis resigned to focus on his gubernatorial bid.
Democrats thought they had a chance of flipping the seat and plenty of pundits assumed it would be close. But when the smoke cleared, Waltz won with 57 percent of the vote, an impressive performance especially against a qualified candidate like Soderberg who worked in the Clinton administration.
Since winning the congressional seat, Waltz has been a regular on the national airwaves. He appeared on "Mornings with Maria" on Fox Business Network on Tuesday morning. Earlier in the week, Waltz appeared on "America's News Headquarters" speaking with Gillian Turner on Fox News.
It's something of a homecoming for Waltz who brings an impressive background to Capitol Hill. A graduate of VMI, Waltz served in the Army Special Forces in Afghanistan and is now the first Green Beret ever elected to Congress. He worked in George W. Bush's administration, including as an advisor to Vice President Dick Cheney. Since then, Waltz has made the rounds on cable TV including as a Fox News contributor but he has also made appearances on CNN, MSNBC, PBS and other channels. That experience will come in handy with his new assignments and Waltz is already showing that he's comfortable on the airwaves.
The House GOP ranks took a hit on Election Day and new members can often be lured away from focusing on their districts when appearing on national TV. But Waltz knows Washington, his district and how to use TV appearances. That's a set of tools the average freshman taking a seat on the backbench for the minority party is lacking.
Waltz will have to put in his time and it will be interesting to see what his committee assignments will be. In the meantime, with Democrats ready to take over come January, Waltz coming to Capitol Hill is one of the few pieces of good news for House Republicans from Election Day.
Kevin Derby can be reached at Kevin.Derby@floridadaily.com.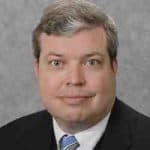 Latest posts by Kevin Derby
(see all)