 The Florida Democratic Party (FDP) is holding its state convention this week–and the top contenders for the party's presidential nomination are avoiding it.
From October 11 through October 13, almost 2,000 Democrats from across Florida will hit Walt Disney World to attend the convention. But it's telling that the crowd of candidates battling it out to take on President Donald Trump next year are avoiding it.
Whoever winds up with the Democratic presidential nomination will, of course, focus on Florida. While Trump and the GOP have a slight edge in Florida at this early stage in the game, it remains the largest swing state on the map. Still, Florida simply doesn't feel as important as other states–Pennsylvania, Michigan, even Wisconsin–in the first stages of the 2020 election.
Florida's certainly not as important to the large field of Democratic presidential candidates as traditional early primary and caucus states like Iowa, New Hampshire, South Carolina and Nevada. Now that California has moved up, Florida simply pales in comparison. While there are plenty of delegates in the Sunshine State, with more than 10 markets in Florida, the primary on March 17 will come down to media buys, including TV spots. Courting less than 2,000 party activists simply won't make much of an impact in the third most populous state in the nation.
So with the likes of former Vice President Joe Biden and U.S. Sen. Elizabeth Warren, D-Mass., not scheduled to appear, other party leaders will be on center stage.
On Monday, the FDP announced Gov. Phil Murphy, D-NJ, the incoming chairman of the Democratic Governors Association, will offer the keynote address on Saturday.
"We are so excited to welcome Governor Murphy to Florida to help Democrats get energized and prepared for 2020," said FDP Chairwoman Terrie Rizzo. "This weekend is about building on the work Florida Democrats are doing in 2019, and setting up our eventual nominee for success – and Governor Murphy will be a key part of that."
At the end of last week, the FDP announced the first round of speakers including U.S. Sen. Chris Coons, D-Del., state Agriculture Commissioner Nikki Fried and New York Assemblyman Michael Blake. While all of them have their merits, of course, that's not exactly a group of key figures for the 2020 presidential election.
There's still a few days to go and one of the presidential candidates could make a last-minute appearance. But, so far, it looks like the Florida Democrats are bringing in some minnows and none of the big fish to their convention.
Kevin Derby wrote this analysis. He can be reached at kevin.derby@floridadaily.com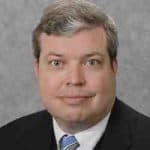 Latest posts by Kevin Derby
(see all)