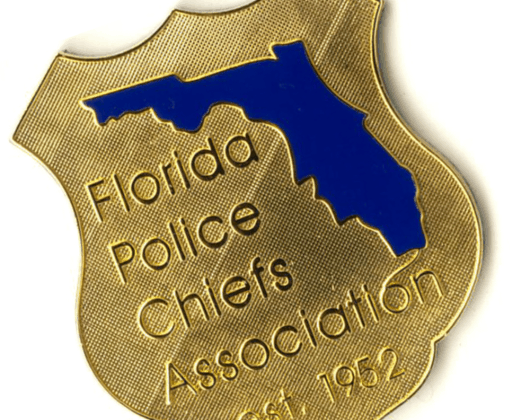 The Florida Police Chiefs Association (FPCA) have a new leadership team in place after the  Installation and Awards Banquet in Wesley Chapel this week.
Chief Kenneth Albano of the Temple Terrace Police Department was installed as the new president of the FPCA. He announced his plans as president to focus on officer health, safety, and wellness, particularly in light of the rising incidence of police officer suicides.
"Law enforcement officers risk their lives every day to keep the people of Florida safe. I'm committed to using my time as president of the FPCA to focus our full efforts on helping officers recognize and effectively deal with the dangers of persistent and high-level stress," said Albano.
In addition to Chief Albano, the following individuals took positions on the FPCA Executive Board:
1st Vice President: Chief Jeff M. Pearson, Satellite Beach PD
2nd Vice President: Chief Stephan Dembinsky, Daytona Beach Shores PD
3rd Vice President: Chief Michael Kessie, New College of Florida PD
Secretary Treasurer: Chief Steven Moore, Florida Gulf Coast University PD
Immediate Past President: Chief David Perry, Florida State University PD
Past President at Large: Chief Paul Sireci, Retired
Parliamentarian: Marshal Bill Berger, US Marshal Service
The FPCA has 17 districts throughout the state of Florida to support its members. The following directors were elected or reelected to office:
District #1 Vacant
District #2 Chief Gary Goble, Orange Park PD
District #3 Chief Terence Calloway, Florida A&M University PD
District #4 Chief Sean Hemingway, Bay Harbor Islands PD
District #5 Chief Larry Krantz, Casselberry PD
District #6 Chief David Currey, Vero Beach PD
District #7 Chief John Lau, Titusville PD
District #8 Vacant
District #9 Chief Thomas Weschler, Naples PD
District #10 Chief Drew Whitman, Panama City PD
District #11 Chief Thomas Nagy, Hillsboro Beach PD
District #12 Chief Dan Slaughter, Clearwater PD
District #13 Chief Hal Hutchins, Ocean Ridge PD
District #14 Chief Charles Broadway, Clermont PD
District #15 Chief Charles Vazquez, Tampa International Airport PD
District #16 Chief Argatha Gilmore, Lake City PD
District #17 Chief Greg Graham, Ocala PD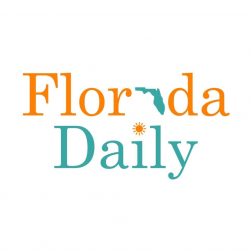 Latest posts by Florida Daily
(see all)