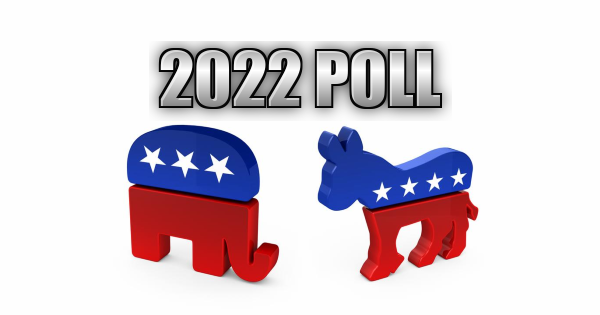 An ABC NEWS/Washington Post poll released last month shows GOP congressional candidates with their largest midterm election lead over the Democrats in 40 years.
If the elections were held now, 51 percent of registered voters said they would vote for the Republican candidate in their congressional district while 41 percent back the Democratic candidate.
The margins get bigger for Republicans in key battleground states like Florida and where the polling data shows registered voters prefer Republicans over Democrats by a 23-point margin.
The poll shows that most voters do not approve of President Joe Biden's handling of the economy, inflation and coronavirus. The poll also finds 59 percent of voters are worried about the size of government being increased under the administration.
The poll of 882 registered voters was taken from Nov. 7 through Nov. 10 and had a margin of error of +/- 3.5 percent.
Quinnipiac University also released a poll that shows a plurality of Americans want to see the Republican Party win control of the U.S. House of Representatives and the U.S. Senate.
By a margin of 46 – 38 percent, more Americans said they want to see the GOP take over the House next year and 46 percent say they favor the Republicans over the Democrats to control the Senate while 40 percent want the Democrats to keep the upper chamber.
According to the polls, independents are breaking for the GOP. Both of the polls show independents supporting the Republicans over the Democrats by double digits.
"An ominous double whammy for the Democrats with midterms less than a year out. The Senate and the House will be up for grabs and voters want the GOP to win the jump ball," said Quinnipiac University Polling Analyst Tim Malloy.
The Quinnipiac poll of 1,378 American adults was taken from Nov. 11 through Nov. 15 with a margin of error of +/- 2.6 percent.