A new studying from the Human Trafficking Institute finds Florida ranked fifth in the United States in 2019 for the number of active criminal human trafficking cases making their way through federal courts.
The state had 33 active criminal cases. Federal prosecutors charged 13 new criminal cases in 2019, ranking Florida third in the United States for the number of new criminal human trafficking cases.
In 2019, federal courts convicted 14 defendants in criminal human trafficking cases, ranking Florida 7th in the nation for the number of defendants convicted. Federal courts ordered eight out of 13 convicted defendants to pay restitution to their victim(s), ranking Florida eleventh in the United States for the percentage of defendants ordered to pay restitution.
This data is pulled from the 2019 Federal Human Trafficking Report, an annual publication of the Human Trafficking Institute that provides comprehensive data from every federal criminal and civil human trafficking case that United States courts handle each year.
The report's findings are not a prevalence estimate of trafficking in the United States, but instead, serve as an objective summary of how the federal system holds traffickers accountable for their exploitative conduct.
The full report can be read here.
The report's look at Florida can be read here.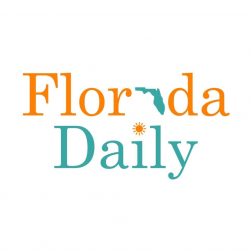 Latest posts by Florida Daily
(see all)