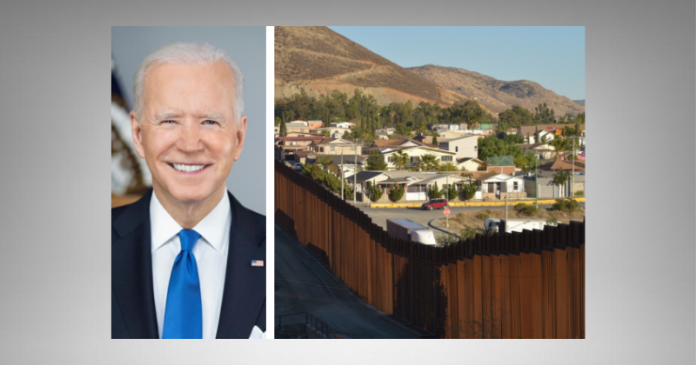 An analysis by the Federation for American Immigration Reform (FAIR) finds U.S. taxpayers are spending around $151 billion dollars a year on illegal immigration.
FAIR found the cost has jumped by 30 percent since 2017. The study entitled "The Fiscal Burden of Illegal Immigration on United States Taxpayers 2023," found that taxpayers pay roughly around $182 billion annually for services and benefits to illegal immigrants but that number is offset by $31 billion collected in taxes from the 15.5 million illegal immigrants in the U.S.
The Biden administration stresses that illegal immigrants are not eligible for most federal welfare programs. However, several states allow benefits for illegals.
FAIR pointed out that if education and food assistance programs provided to the U.S.-born children of illegal immigrants that they may be eligible for at the state level are included, the numbers of illegals relying on government dependency increases and the associated costs increase.
The costs of illegals using food assistance and nutrition programs like the Supplemental Nutrition Assistance Program (SNAP) and Temporary Assistance for Needy Families (TANF) add up. FAIR found taxpayers pay around $13.5 billion a year on illegals through these programs, with every illegal immigrant or U.S.-born child of illegal immigrants costing $8,776 a year–more than $1,150 from each taxpayer.
FAIR's study looked at other areas taxpayers are impacted by the cost of illegal immigration, including $78 billion a year in K-12 education costs and $42.7 billion in health care costs which includes Medicaid fraud, Medicaid for U.S.-born children and the costs of local hospitals and healthcare clinics with uncompensated hospital expenditures. The costs also include $47 billion a year to cover criminal justice at the federal, state and local levels, including federal immigration enforcement.
"The financial burden has been inflicted on taxpayers by the open borders advocates at every level of government and the Biden administration of has failed to tackle the ongoing entry of illegal immigrants into the U.S.," said FAIR President Dan Stein.
U.S. Customs and Border reports that, already this fiscal year, more than 3 million illegal immigrants will enter into U.S., surpassing the 1.7 million encounters in FY 2021 and the 2.3 million in FY 2022.