Below is a list of new attractions and rides coming for Florida Theme Parks in 2019.
Busch Gardens Tampa Bay brings a new level of excitement with FLORIDA'S TALLEST LAUNCH COASTER to open spring 2019.
An innovative experience, Tigris will catapult riders through an exhilarating array of looping twists with forward and backward motion, breath-taking drops, a 150-foot skyward surge, and an inverted heartline roll, all at more than 60 miles per hour. Tigris will race riders along more than 1,800 feet of steel track designed to mimic the awe-inspiring agility of the world's largest and most powerful cat –the tiger.
---
Harry Potter Coaster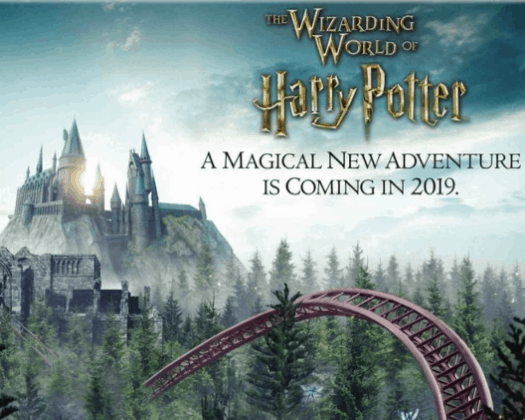 The "highly-themed" coaster is being built at the former site of Dragon Challenge in the Hogsmeade area of Islands of Adventure. Universal is promising the ride will immerse visitors in an all-new adventure.
Universal Orlando Resort's official blog stated:
"This all-new thrill ride will take you deeper into J.K. Rowling's Wizarding World, where you will encounter some of your favorite characters and creatures. It'll be unlike anything we've ever done before and it will be fun for the entire family.
The new attraction will be one of the most highly-themed coaster experiences we've created. It will combine a new level of storytelling with an action-packed adventure…and a few surprises along the way.
Our award-winning Universal Creative team is once again collaborating with Warner Bros. and the production design team from the Harry Potter films to bring this new coaster experience to life.
This ride is going to redefine the category and transport you to thrilling places, drawing you into even more exciting adventures within the wizarding world. It's going to be the perfect addition to Hogsmeade."



Mickey and Minnie's Runaway Roller Coaster