With the new school year starting across most parts of Florida this week, gas prices continue to decline in the Sunshine State–though two prominent university towns have some of the most expensive gasoline in the state.
According to a study from AAA released on Monday, the average gallon of gas in Florida cost $2.44 on Sunday, down eight cents from the start of last week, 20 cents less than a month ago and 37 cents less than this time last year. Gas prices in Florida remain well below the national average which stood at $2.65 a gallon on Sunday.
Mark Jenkins, a spokesman for AAA and the Auto Club Group, weighed in on gas prices in Florida on Monday.
"Gas prices remain closely tied to weekly moves in the price of oil," said Jenkins. "The oil market remains concerned about how the ongoing US-China trade war is impacting the global economy, and subsequently oil demand. Last week, oil plummeted after reports that global oil demand in the first half of 2019 grew at the slowest rate in 11 years. However, crude recovered after OPEC announced plans for additional crude production cuts, later this year. Unless oil prices unexpectedly surge this week, drivers should expect gas prices to remain at or below current levels this week."
With college students ready to head back to school, some of them are looking at some of the most expensive gas in Florida.
Tallahassee, home to Florida State University and Florida A&M University, and Panama City had the most expensive gas in the state with prices in those markets averaging $2.62 a gallon followed by Gainesville, where the University of Florida is based, at $2.55 a gallon.
Punta Gorda had the least expensive gas in Florida with prices averaging $2.34 a gallon there followed by the Tampa-St. Petersburg-Clearwater area at $2.35 and the Bradenton-Sarasota-Venice market at $2.35 a gallon.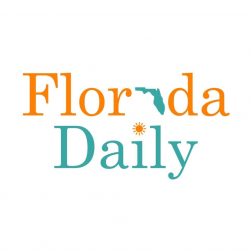 Latest posts by Florida Daily
(see all)