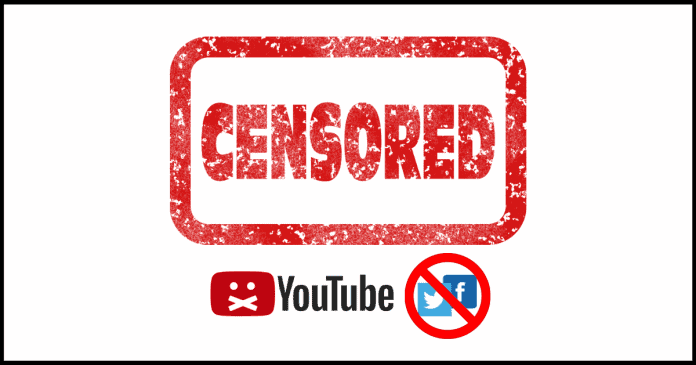 A new survey by Rasmussen Reports shows most Americans believe social media sites like Facebook and Twitter should support free speech.
A slim majority of those surveyed–51 percent– "believe it's better for the owners of social media like Facebook and Twitter to allow free speech without interference" while 35 percent "now think it's better for social media companies to regulate what is posted to make sure some people are not offended, up from 23 percent in 2018."
But the same survey found that 57 percent of Democrats support censoring posts on Facebook and Twitter to make sure people are not offended.
While the poll shows a majority of those surveyed back free speech without interference on these social media sites, in recent years, this supports has been been on the decline. Rasmussen noted the biggest reason why Democrats are supporting censorship or moderating content on social media sites is that they don't want people to offended. According to Rasmussen, in January 2018, only 25 percent of Democrats supported banning certain content that was deemed offensive. But now that number has more than doubled.
The survey also found respondents outside the major parties supported keeping free speech on these sites by a margin of 54-26 percent with 20 percent unsure.
Rasmussen also pointed out that income levels varied on the attitudes of free speech on social media outlets. For example, 52 percent of those surveyed making more than $200,000 favored censoring social media posts that were offensive. On the other end of the spectrum, of those earning less than $30,000 dollars, only 27 percent supported censoring posts. More than two-fifths of government workers–44 percent–were more likely to support the regulation of social media posts.
Despite the poll's findings, observers believe that social media companies like Facebook, Google and Twitter will continue to be attacked by both Republicans and Democrats in 2022 and through the presidential race in 2024.
The survey of 1,000 American adults and was conducted from Jan. 4 through Jan. 5 by Rasmussen Reports, which says that there is a margin of sampling error of +/-3 percent with a 95 percent level of confidence.