Small business optimism rose in November, according to a new study from the National Federation of Independent Business (NFIB) which was released on Tuesday.
According to the survey, small business optimism "posted the largest month-over-month gain since May 2018, rising 2.3 points to 104.7 in November" thanks to higher expectations on earnings and more business owners thinking it's a good time to expand. At the same time, the NFIB Uncertainty Index reached its lowest point since May 2018.
Bill Herrle, NFIB's executive director for Florida, weighed in on the findings on Tuesday.
"The survey makes it clear that entrepreneurs are moving ahead with plans to expand their businesses and create jobs," Herrle said.
"This historic run may defy the expectations of many, but it comes as no surprise to small business owners who understand what a supportive tax and regulatory environment can do for their companies," said NFIB Chief Economist William Dunkelberg. "As the two-year anniversary of the Tax Cuts and Jobs Act's passage approaches this month, small businesses, the world's third-largest economy, are using those savings to power the American economy."
Dunkelberg pointed to the survey finding that more business owners have seen increased sales and earnings in recent months.
"Owners are aggressively moving forward with their business plans, proving that when they're given relief from the government, they put their money where their mouth is, and they invest, hire, and increase wages," Dunkelberg said. "Owners are most closely focused on issues that directly impact their business, including the real, significant tax relief they were given two years ago, and they're anxious to see that relief made permanent."
In the meantime, this week the NFIB is hosting Small Business Days in Tallahassee with its members ready to hear from state Senate President Bill Galvano, R-Bradenton, and other legislators.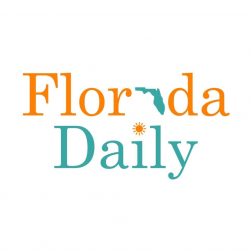 Latest posts by Florida Daily
(see all)