As the Legislature readies to start its regular session next week, the Florida chapter of the National Federation for Independent Business (NFIB) unveiled its priorities on Thursday.
For the third year in a row, Bill Herrle, NFIB's executive director in Florida, said his group is ready to push for cutting the business rent tax. Herrle noted that small businesses have been crucial to helping Florida's recent prosperity.
"Florida's economy is soaring, but there's growing anxiety about how long the good times will last," Herrle said on Thursday. "Small business owners have played a major role in building and sustaining this historic economic climate, but we need to continue to invest in small business to prevent labor costs and friction costs from hampering their growth. NFIB's agenda for the 2019 Legislative Session details ways the state can partner with small business to reduce some of our costs of keeping the economy humming."
NFIB made the case against the business rent tax.
"Florida is the only state that charges businesses a sales tax on the rent they pay for their commercial space. The tax, which is currently at 5.7 percent, hits small business owners particularly hard and puts Florida at a competitive disadvantage with other states. NFIB supports reducing the business rent tax for small business owners without providing a revenue offset," the group noted.
The group is also backing legal reform, including stabilizing workers' compensation.
"Out-of-control lawsuits continue to plague small business owners and litigation is increasingly being funded by third parties, driving up the cost and dragging out cases. NFIB supports efforts to curb lawsuit abuse by requiring plaintiffs in lawsuits to disclose third-party financing contracts," the NFIB noted.
"Skyrocketing attorneys' fees in workers' compensation cases are being kept in check by employers creating safer workplaces – an unsustainable and unbalanced system that will result in spiking rates for small business owners. NFIB supports restoring the fee cap for attorneys' fees with a safety clause for certain cases," the group added.
The NFIB also is hoping the Legislature will do more to tie education to future jobs.
"Small business owners are experiencing significant difficulties finding qualified workers – according to NFIB's most recent monthly Jobs Report, 88 percent of small businesses with job openings reported few or no qualified applicants," the NFIB insisted. "NFIB supports efforts to improve workforce readiness and skills training programs."
The NFIB's legislative agenda in Florida can be read here.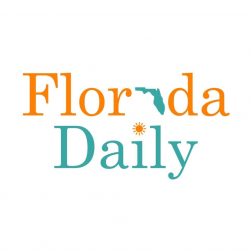 Latest posts by Florida Daily
(see all)