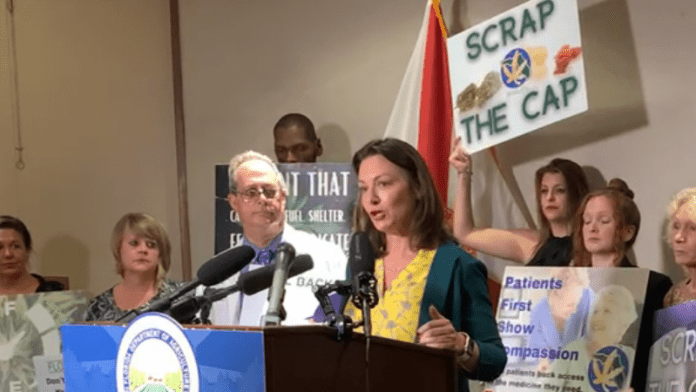 Last week, Florida Commissioner of Agriculture and Consumer Services Nikki Fried, who was defeated by former Gov. Charlie Crist in last month's Democratic gubernatorial primary, called on the Florida Department of Health (DOH) and its Office of Medical Marijuana Use (OMMU) to roll back dosage restrictions enacted through an emergency rule on August 29.
Fried insisted the process afforded less than three days advance notice to doctors and patients and provided no public comment opportunity. Fried announced this letter at a press conference held on Thursday at the Florida Capitol where she was joined by medical cannabis patients and advocates, including Dr. Barry Gordon with the Compassionate Cannabis Clinic and Jodi James with the Florida Cannabis Action Network (FLCAN) to discuss this harmful action and the importance of protecting patient access.
"This rule change is unnecessary, its implementation poorly noticed, and its impacts extremely harmful with hundreds of thousands of patients in Florida no longer able to access their medicine in the quantities they need for efficient treatment as determined by their doctors. This reflects a lack of understanding of medical cannabis by DOH and OMMU at best and is an act of cruelty at worst," said Fried. "We are sending a strong message to the DeSantis administration to put patients first, protect their access to legal and lifesaving medicine, and roll back these restrictions. I will never stop fighting for our medical cannabis patients and full legalization."
Fried sent a letter to Florida's Surgeon General, who oversees DOH's OMMU, which is below.
Dr. Ladapo:
I am writing to share my grave concerns over the Office of Medical Marijuana Use's emergency rule announced August 26th and effective on August 29th that restricts dosage amounts for Florida's medical cannabis patients. As the state's consumer protection agency, my Department is the first line of defense for Florida's consumers, including the state's 700,000 cannabis patients. As such, it is our responsibility to speak out and protect state-legal cannabis consumers from actions that will cause them severe harm as these restrictions threaten to do. I also have serious concerns regarding the manner of which this emergency rule was put forward, which appears to have lacked any opportunity for meaningful input by those most impacted by them – patients and the doctors treating them.
Unveiling a rule cutting the allowable preparations and extracts dosages by 69.4 percent with less than three days' notice is not just thoughtless, it's irresponsible. It has caused chaos, confusion, and rightful panic among patients and providers.
By limiting patients to purchasing only a maximum of 24,500 milligrams of THC over a 70-day period and a limit of 2.5 ounces of smokable cannabis in a 35-day period, the state is overriding the professional judgment of doctors and endangering the health of patients. Many patients require the ability to purchase a higher dosage in multiple forms in order to test combinations and find the best balance to treat their particular condition in consultation with their doctor. The state has no business inserting itself into nuanced decisions being made between patients and their health care providers.
There have already been legislative attempts to create arbitrary and harmful caps within the state's medical cannabis program, which failed miserably because it is not in the interest of protecting patients' health and the legislature recognized that. This attempt to circumvent the will of the people — as demonstrated by the passage of Amendment 2 in 2016 and the failure of legislative attempts to enact caps within the state's medical cannabis program— is inappropriate at best and cruel at worst.
It is my belief that this rule would not have been put forward – nor done in such an uncoordinated manner – had DOH and OMMU sought the input of medical providers in the program and patient advocates. In fact, the state's medical cannabis program as a whole would greatly benefit from hearing from doctors and patients on a regular basis, like what we did at my Department with the establishment of a Medical Marijuana Advisory Committee.
Unfortunately, this is just one of many troubling actions – or inactions as it pertains to the years-long failure to issue the Pigford Class license – when it comes to the DeSantis Administration's management of Florida's medical cannabis program. Medical cannabis is medicine and I hope that DOH and OMMU will reverse these harmful restrictions and instead, work to improve the program in a way that puts patients and equity first and that provides patients and providers with a seat at the table when decisions impacting their care are being discussed.
Thank you for your attention to this urgent matter.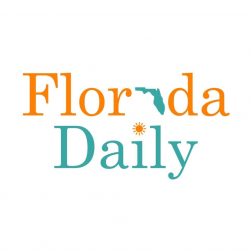 Latest posts by Florida Daily
(see all)