This week, Florida Commissioner of Agriculture and Consumer Services Nikki Fried called on Gov. Ron DeSantis to pardon those convicted of simple marijuana possession following President Joe Biden's decision to pardon federal convictions and reassess the criminal classification of marijuana.
Fried, who lost to former Gov. Charlie Crist in the Democratic primary to challenge DeSantis in next month's general election, announced the letter at a press conference held on Monday at the Florida Capitol where she commended the actions of the Biden administration and called on DeSantis to include pardons on the December 14 agenda of the State Board of Executive Clemency.
"What you heard from the president is what I've been saying for years: our policy around cannabis consumption, from a recreation and medical perspective, has been unjust for far too long. In Florida – and America – we have prosecuted people of color and those in historically disenfranchised communities at a far higher rate than their white counterparts" said Fried. "What we are seeing at the federal level is an extraordinary step forward in the name of justice. President Biden has called on governors to pardon simple state marijuana possession offenses, and Governor DeSantis needs to do exactly that."
Fried's letter to DeSantis on the matter is below.
Governor DeSantis,
I am writing you today concerning President Biden's recent announcement to pardon all prior federal offenses of simple marijuana possession and urge you to heed his call for similar action at the state level. The criminalization of marijuana possession has led to unnecessary, long-lasting consequence for too many Floridians, limiting their access to employment, housing, and educational opportunities. These effects are most pronounced in black and brown communities, where black and brown people are arrested and convicted at higher rates, even though their consumption is comparable to white Americans. Already, Floridians have passed a constitutional amendment legalizing medical marijuana and have shown consistent and overwhelming support for marijuana legalization in public opinion polls. By placing this issue on the December 14 agenda of the State Board of Executive Clemency, and pardoning simple marijuana possession offenses, you can take a critical step towards rectifying past wrongs and moving state policy in line with the prevailing thoughts of most Floridians.
The policies inspired by the failed War on Drugs have left many Floridians in perpetual economic hardship. According to the Florida Department of Law Enforcement (FDLE) over 17,000 Floridians were arrested for possession of marijuana in 2020 alone. If convicted, Floridians can lose access to public benefits, student loans, and may struggle finding employment. The burdensome consequences of enforcement have also yielded discriminatory effects. According to the ACLU, black people are 3.64 times more likely than white people to be arrested for marijuana possession, even though usage among both groups is comparable. Regardless of the law's intent, the criminalization of marijuana possession has done little to make Floridians safer and has actively done more harm through regressive consequences and discriminatory enforcement.
Floridians have long recognized the discriminatory and inconsistent application of marijuana enforcement. In 2016, 71 percent of Floridians voted in favor of creating a state medical marijuana program, which now includes 713,000 medical cannabis patients. A recent poll by the University of North Florida found 75 percent of Floridians support the legalization of marijuana, a sentiment seen across other state polls. The classification of marijuana as a Schedule 1 substance, meaning it has no medicinal value, rings hollow to the thousands of Floridians, many veterans, who directly benefit from marijuana use. The contradiction between our restrictive classification of marijuana and administration of a state medical marijuana program is not lost on Florida voters.
President Biden's historic reforms are the culmination of a prevailing realization that the criminalization of marijuana possession is unfair, discriminatory, and unnecessary. As governor, you have the unique ability to unilaterally address the systemic wrongs perpetuated upon thousands of Floridians through your pardon power and steer the conversation towards more fruitful reform. Often, the right decision and the popular decision are not the same, however this is an opportunity to accomplish both. I ask you to stand with President Biden and the people of Florida to right this wrong and pardon all prior state offenses of simple marijuana possession.
Thank you for your attention to this urgent matter.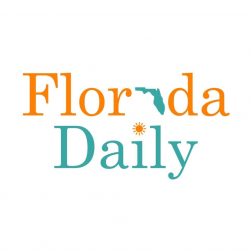 Latest posts by Florida Daily
(see all)