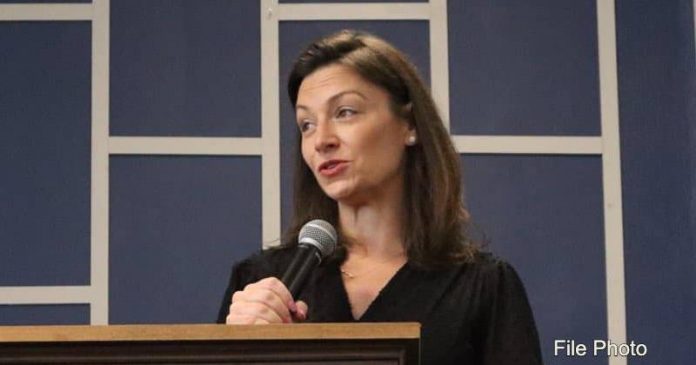 On Monday, outgoing state Agriculture Commissioner Nikki Fried called on U.S. Attorney General Merrick Garland "for an investigation into allegations made by former President Trump surrounding his actions during the 2018 Florida elections."
Fried, who ran for the Democratic gubernatorial nomination but lost to former Gov. Charlie Crist in the primary, weighed in why she wrote Garland on the matter.
"To my knowledge, there was no involvement by the Federal Bureau of Investigation or the Office of the US Attorney in the 2018 Florida election. If the President was tampering with state ballots, we need to know. If he is fabricating these allegations in the name of politics, we also need to know. Either way, these actions hurt our democracy and Floridians deserve to know their elections are operating with integrity," Fried said.
"Last week, former President Donald Trump made allegations that, with the help of the Federal Bureau of Investigation and United States Attorneys, he assisted in ending 'ballot theft' in the 2018 election for Florida's governor and prevented that 'election from being stolen.' It is imperative you address these allegations immediately," Fried wrote Garland. "There was no widespread election fraud in the 2018 election in Florida. There was no broad allegation that the election was being stolen from Ron DeSantis in favor of Andrew Gillum. I know because I was on the ballot in 2018. Although there was a recount for both the race for governor, as well as my own, there was no fraud, and no foul play. To my knowledge, there was no involvement by the Federal Bureau of Investigation or the Office of the United States Attorney.
"As you know, voter fraud and tampering with ballots is a serious charge. It is also a serious charge to make these allegations in the name of politics when no such charge occurred. This is why I strongly urge you to address this matter publicly as soon as possible," she added. "Thank you for your attention to this matter."
Last week, Trump, who is expected to launch a presidential bid on Tuesday, took aim at Gov. Ron DeSantis who is, for the moment, his toughest opponent for the GOP nod.
"Ron came to me in desperate shape in 2017—he was politically dead, losing in a landslide to a very good Agriculture Commissioner, Adam Putnam, who was loaded up with cash and great poll numbers. Ron had low approval, bad polls, and no money, but he said that if I would endorse him, he could win. I didn't know Adam so I said, 'Let's give it a shot, Ron.' When I endorsed him, it was as though, to use a bad term, a nuclear weapon went off. Years later, they were the exact words that Adam Putnam used in describing Ron's endorsement. He said, 'I went from having it made, with no competition, to immediately getting absolutely clobbered after your endorsement.' I then got Ron by the 'star' of the Democrat Party, Andrew Gillum (who was later revealed to be a 'crackhead'), by having two massive Rallies with tens of thousands of people at each one. I also fixed his campaign, which had completely fallen apart. I was all in for Ron, and he beat Gillum, but after the race, when votes were being stolen by the corrupt election process in Broward County, and Ron was going down ten thousand votes a day, along with now-Senator Rick Scott, I sent in the FBI and the U.S. Attorneys, and the ballot theft immediately ended, just prior to them running out of the votes necessary to win. I stopped his election from being stolen," Trump said last week.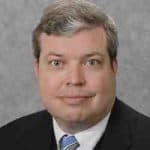 Latest posts by Kevin Derby
(see all)