Last week, Florida Commissioner of Agriculture and Consumer Services Nikki Fried and the Florida Department of Agriculture and Consumer Services (FDACS) launched the Department's Farmer Stress Awareness Initiative at Wish Farms, one of America's largest berry producers, which has prioritized investments in the mental health and well-being of its staff.
Fried was joined for this announcement by State Attorney Andrew Warren as well as representatives with Florida 211 and the University of Florida Institute of Food and Agricultural Sciences (UF/IFAS) that are partnering with FDACS on this new initiative. At the event, FDACS premiered videos that will air in digital markets across the state as part of a holistic outreach campaign to raise awareness of mental health challenges and resources for those in the agricultural community.
"The pressures of keeping our food supply strong when so many factors are outside of a farmer's control, like supply chain issues, unfair foreign trade practices, invasive pests, and the weather, result in Florida's agricultural community experiencing tremendous stress," said Fried. "Unfortunately, these communities are too often forgotten when it comes to mental health care resources and access. That must change, and thanks to our partnership with the USDA and the great work being done by Florida organizations, we are tackling this issue head-on."
"Our agricultural community is not immune to this crisis," said Warren. "Farmers are under so much stress these days – the financial stress of family farming and difficulty accessing behavioral health resources. We need to make sure we are doing everything we can to support our farming communities."
"We are a company that's celebrating 100 years this year," James Peterson, the vice president of sales and ,arketing at Wish Farms. "So, we are a company that is very cognizant of the pressures the agriculture industry carries with it. Factors such as labor, rising costs ⁠— input costs, transportation costs, supply costs ⁠— foreign competition, and unpredictable weather. That's why we're continuing to support mental health through what we do."
"On behalf of the 211s in our state, I really want to thank the Commissioner, Wish Farms, and the Department for partnering with us," said Catherine Rhea, vice president 211 of the Heart of Florida United Way. "We are honored to have been able to create the texting program for this wonderful program."
"Unfortunately, access has been an issue," said Clara Reynolds, the president and CEO of the Crisis Center of Tampa Bay. "I am so grateful to the Commissioner for recognizing that this is indeed an issue we need to address, all of us as a network. Tampa Bay Crisis Center is part of the statewide network, the national network of 211, where we can connect anybody who is having some sort of life's trouble to a solution. Help is available 24 hours a day 7 days a week just by calling 2-1-1."
In 2021, the FDACS was awarded a $500,000 grant from the U.S. Department of Agriculture (USDA) to carry out a new Farm Stress Awareness and Reduction Initiative. For this initiative, FDACS is partnering with the University of Florida Institute of Food and Agricultural Sciences (UF/IFAS) to train public school agriculture teachers, Florida 211, 4-H and Future Farmers of America members, and others to recognize the signs of farm stress in their communities and families. This critical program will also help create partnerships to help agriculture producers connect with mental health services in their communities. As part of this initiative, FDACS Division of Marketing and Development produced multiple videos to raise awareness and promote existing resources that are airing digitally in all Florida's media markets for four months. Starting this month, radio ads on AgNet radio and print ads in industry publications will also run for four months.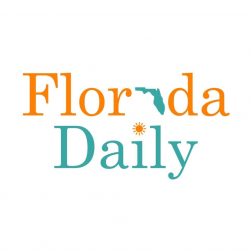 Latest posts by Florida Daily
(see all)