Last week, state Agriculture Commissioner Nikki Fried announced she has been appointed to the UF Levin College of Law's Law Center Association (LCA) Board of Trustees.
For more than 40 years, the LCA's mission is to support the Levin College of Law in recruiting the best and brightest law school candidates, encouraging the careers of its graduates, promoting alumni networking, and assisting with fundraising for the school's strategic priorities.
"Thanks to this appointment, as a proud alumna of the UF Levin College of Law, I have the distinct honor and privilege of serving on the LCA Board. Congratulations to my fellow appointees. I am incredibly grateful for this opportunity and commit myself with enthusiasm to giving back, alongside so many other distinguished UF Law alumni, by continuing the Gator nation tradition of excellence," Fried said on Thursday.
The University of Florida Law Center Association was formed in 1960 as a financial support organization for the College of Law. The LCA Board of Trustees assists in the budgetary process, provide financial and volunteer resources and facilitate student mentoring programs. Board members serve five-year terms, after which they are granted Emeritus status. Unrestricted monies provided through the LCA and its Board of Trustees help fund a number of student and faculty programs, scholarships and activities.
First elected to her current post in 2018, Fried is expected to run for governor in 2022.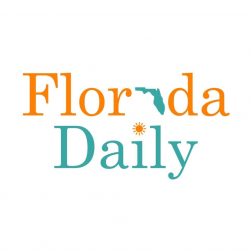 Latest posts by Florida Daily
(see all)