Getting ready to start her new duties in Tallahassee next week, incoming Florida Agriculture Commissioner Nikki Fried is turning to prominent Democratic activists for help.
On Thursday morning, Fried's transition team, headed by former U.S. Rep. Patrick Murphy, D-Fla., announced Franco Ripple will serve as Communications Director, Max Flugrath as Press Secretary, Karen Skyers as Minority Affairs Director, Rachel Morgan Garland as Rural Outreach Director and Matt Gotha as Cabinet Affairs Director.
"We're pleased to announce these new hires who will serve the Department and the people of Florida. Franco, Max, Karen, Rachel, and Matt bring a wide array of experience to the administration that will help Commissioner-elect Fried pursue the priority issues she campaigned on," Murphy said.
The Fried team offered the following biographies for its new hires:
Ripple brings a decade of experience in political and public sector communications to the administration. Since 2013, he has served as Vice President of CATECOMM, a statewide public relations firm, where he counseled senior elected officials, Fortune 500 executives, and trade association leaders on strategic communications. Ripple has served as a communications advisor to numerous campaigns, including Nikki Fried, Andrew Gillum, and Charlie Crist's 2016 and 2014 campaigns, among others. He previously headed public relations for CBS Radio's Tampa market, served as a White House advance staffer for former Vice President Joe Biden, and in public outreach for Broward County Government. Ripple began his career as a White House Intern in the George W. Bush Administration, and is a graduate of the University of Florida.
Flugrath worked as Communications Director for the Nikki Fried for Commissioner of Agriculture and Philip Levine for Governor campaigns during the 2018 election cycle. He also served as Communications Director for Leader Janet Cruz in the Florida House, where he worked directly with House Democrats on messaging strategies encompassing a wide variety of policy issues. Prior to his time with the House Democratic Caucus, he was part of former State Senator Rod Smith's campaign for Florida Senate district 8. Flugrath currently serves as Communications Director for Fried's transition team.
Skyers is a bilingual Tampa based attorney who served as the Fried campaign Field Director for the Tampa and St. Petersburg area before joining the administration. She recently worked for the statewide law firm, Becker & Poliakoff, P.A., where she represented private and public sector clients before the Florida Legislature. Skyers previously served as a Legislative Aide to State Senator Arthenia Joyner where she concentrated on judiciary, criminal justice, environment and redistricting issues. She's also a former Hillsborough County Assistant Public Defender and Legislative Advocate, and began her career in Florida almost two decades ago as a Child Protective Investigator for the Florida Department of Children and Families, where she investigated allegations of abandonment, abuse and/or neglect.
Garland joined the Department in 2016 as an Environmental Manager with the Division of Fruit and Vegetables and went on to serve as the Federal Affairs Director under Commissioner Adam Putnam. She earned both her Bachelor of Science in Agriculture Education and Communication and her Master of Agribusiness from the University of Florida.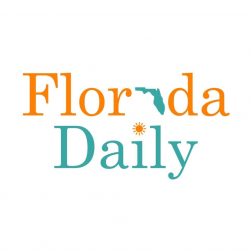 Latest posts by Florida Daily
(see all)