This week, Florida Commissioner of Agriculture and Consumer Services Nikki Fried, announced a lawsuit against the U.S. Department of Justice (DOJ) and the Bureau of Alcohol, Tobacco, Firearms, and Explosives (ATF) over federal cannabis policies that prohibit Floridians from purchasing a firearm on the sole basis that they are a state-law-abiding medical marijuana patient.
The lawsuit alleges that this is a violation of medical marijuana cardholders' Second Amendment rights, punishing them for state-legal activity without a reasonable basis to do so. A copy of the lawsuit can be viewed and downloaded here.
Fried made this announcement at the Benzinga Cannabis Capital Conference being held in Miami Beach where she was joined by two of her fellow plaintiffs in the case along with other medical marijuana patient advocates with Minorities for Medical Marijuana and the Florida Cannabis Action Network.
"No patient should have to choose between their medicine and employment, or a roof over their head, or access to capital – or their constitutional rights," said Fried. "While we continue to call for full cannabis legalization to resolve the many issues caused by irrational, inconsistent, and incoherent federal cannabis policies, we are here today to announce we are filing suit against the federal government over its violation of patients' Second Amendment rights due to federal law deeming it illegal for a medical marijuana cardholder to purchase a firearm.
"Let me be clear: I am in no way challenging the federal government's right to enact reasonable gun regulations that protect the public. In fact, I believe the federal government needs to take more common-sense actions to keep families and communities safe from the senseless and horrific gun violence that has tragically impacted our state over the years – and my record speaks to that," Fried continued. "But denying the Second Amendment rights of medical marijuana patients is not about safety as there is no evidence that medical marijuana use makes individuals more dangerous or violent. What this is, plain and simple, is yet another violation of medical marijuana patients' rights due to discrepancies between federal and state cannabis laws."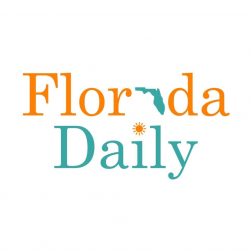 Latest posts by Florida Daily
(see all)