 New Florida Agriculture Commissioner Nikki Fried is turning to former Judge Mary Barzee Flores to be her deputy commissioner for consumer affairs–putting a supporter of gun control in charge of licensing and concealed weapons permits.
Despite getting the support of national Democrats, Barzee Flores was crushed when she challenged U.S. Rep. Mario Diaz-Balart, R-Fla., last year. After eight years as a judge on Florida's Eleventh Judicial Circuit Court, President Barack Obama nominated her to the U.S. District Court for the Southern District of Florida but the U.S. Senate did not confirm her.
Fried praised her new deputy on Monday.
"Mary's extensive experience with consumer protection issues, as both an attorney and a judge, make her a perfect fit as we strengthen our Department's consumer services and protect Florida taxpayers," Fried said. "From credit card skimmers and fraud to telemarketing scams and effective oversight of licensing, we are bringing consumer protection to the forefront of the Department to ensure Floridians know we're here to help them."
"Commissioner Fried understands the need to defend Florida's consumers, and the Department's wide array of responsibilities presents an opportunity to help fight for the economic security of our state's hardworking people," Barzee Flores said. "I'm honored to join an administration focused on protecting consumer rights and the interests, safety, and security of all Floridians."
During her congressional campaign–which she lost by more than 20 percent–Barzee Flores stressed her support of gun control and opposition to the National Rifle Association (NRA).
"I am 100 percent committed to taking on the NRA and enacting policies to end our country's epidemic of senseless gun violence that for too long has left our most vulnerable communities to suffer in silence," she noted on her campaign website. "Florida does not require background checks for private sales, and it is not alone in allowing this massive and deadly loophole to persist. 33 states have taken no action to close this so-called 'gun show' loophole. Common sense gun reform is necessary to ensure the safety of our kids and our communities. Weapons of war have no place in our classrooms, neighborhoods, or public spaces. This is something I truly believe most of us agree with. But we've been stuck with inaction and death because The NRA has billions of dollars- they've bought and paid for a Congress that will advance their agenda and their profit margins upon command. The NRA won't be able to buy me and I'll make sure that Congress listens to the American people and mandates universal background checks, closes dangerous loopholes, and reinstates the federal assault weapons ban."
Kevin Derby can be reached at Kevin.Derby@floridadaily.com.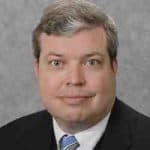 Latest posts by Kevin Derby
(see all)