On Thursday, state Agriculture Commissioner Nikki Fried announced a series of policy and procedure changes within the Florida Department of Agriculture and Consumer Services (FDACS) which, her office insists, will "create a more racially inclusive and equitable state agency" including changes on "the use of force, de-escalation, and excessive force intervention by the department's law enforcement office, updated discrimination complaint procedures, and other changes."
Fried weighed in on these changes.
"Like so many, I watched in horror at the deaths of Ahmaud Arbery, Breonna Taylor, George Floyd, and too many other black Americans. As a former public defender, I share the deep frustration of the black community at the senseless, continued murder of black people, and the failure of leaders in positions of power to make impactful changes," said Fried. "These improvements to our department's policies are our first step on the road towards greater inclusion and equity in service to people of color and all our fellow Floridians."
Fried is getting the support of Democrats in the state Legislature.
"Members of the Black Caucus have worked for decades to build equity in our state and our government," said state Sen. Bobby Powell, D-West Palm Beach, the chairman of the Florida Legislative Black Caucus. "We appreciate that Commissioner Fried, as an elected Cabinet member, is acknowledging this fight, making it a priority, and taking action to make an impact. Commissioner Fried has shown a strong commitment to increasing diversity, inclusion, and equity within the Department of Agriculture and Consumer Services since taking office, and we stand united with her towards progress."
Back in May,  Fried created a Diversity and Inclusion Work Group within FDACS, a twelve-member committee of diverse backgrounds and perspectives. The Work Group reviewed existing department policies and developed recommendations to improve diversity, inclusion, and equity within the department. The changes announced on Thursday to certain department Administrative Policies and Procedures (AP&Ps), based on those recommendations, include:
Core Values: Addition of "inclusion" to the department's core values, which also include professionalism, commitment, integrity, innovation, and excellence.
Law Enforcement Policies: Updates to our Office of Agricultural Law Enforcement's Policy 2-01 on Use of Force to include the following:
Established that the lateral vascular neck restraint (LVNR) is not an approved or authorized technique for use with aggressive, physically resisting subjects
Officers shall use de-escalation tactics to reduce the need for use of force
Any officer or department member who observes any excessive use of force is required to immediately intervene and report these acts
Updates Discrimination Protections: Adds gender identity as a protected class for OPS employees (AP&P 5-12), and now allows for third-party witnesses to file discrimination complaints (AP&P 5-21), increasing accountability within the department.
Social Media: Addition of new guidelines (AP&P 8-15) for acceptable social media usage for FDACS employees, further establishing that racist, discriminatory, or otherwise unacceptable content will not be tolerated.
Contract Language: Finally, the review of FDACS contractual leases for discriminatory language, to ensure contractual documents properly reflect department values.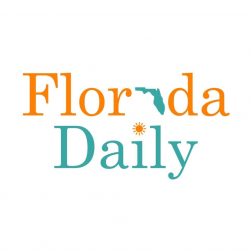 Latest posts by Florida Daily
(see all)