With the legislative session kicking off this week, Florida Agriculture Commissioner Nikki Fried unveiled her priorities.
First elected to the post in 2018, Fried is the only Democrat to hold statewide office in the Sunshine State:
Fried's office listed the following legislative priorities.
Improving Concealed Weapons Licensing: The bills, SB 1566 by Senator Oscar Braynon and HB 809 by Representative Javier Fernandez, would require fingerprint retention for concealed weapons license renewals, which is necessary to close a dangerous loophole in which information on disqualifying crimes committed out of state would be otherwise unavailable. It would reduce the renewal period from seven years to five, the maximum allowable timeframe under federal law for fingerprint retention, and would require license holders to retake the concealed weapons license training course prior to renewal, ensuring those entrusted with the responsibility of carrying concealed weapons are equipped to exercise that right.
Investing in Energy and Climate: The bills, SB 1824 by Senator Kevin Rader and HB 1351 by Representative Javier Fernandez, is the most ambitious, comprehensive energy and climate legislation to be filed in a decade. The bill would establish the first-ever greenhouse gas inventory of state buildings, seeks funding for grants and programs on climate change mitigation, electric grid battery storage, and provides free energy and water audits to farmers statewide, as well as cost-share funding to implement energy-saving and water conservation technologies on farms. It also funds studies on the energy burden on low-income communities and on electric grid resiliency for technologies like electric vehicle charging, and establishes a flagship climate change research center at a state university.
Fighting Chronic Hunger and Food Insecurity: The bills, SB 1526 by Senator Ben Albritton and HB 521 by Representatives Jennifer Webb and Patricia Williams, allow share tables to implemented at Florida schools where students can share unneeded, excess school foods with those in need, creates a $500,000 grant to support food recovery efforts between farms and food banks, funds a study on food deserts in Florida communities, and provides additional reimbursement to schools that increase breakfast participation. Nearly 3 million Floridians, including 850,000 children, suffer from food insecurity.
Supporting Farmers with Fresh From Florida: Part of Fried's legislative budget request seeks to fully fund the Florida's agricultural marketing campaign, known as Fresh From Florida, which promotes Florida-grown commodities in grocery stores and elsewhere. Fresh From Florida is an excellent investment, with a $22 return on investment for every $1 lawmakers invest in our farmers. Nine out of ten shoppers are more likely to buy products labeled Fresh From Florida, and the program generates an additional $125 million in revenue per year for Florida's farmers.
Conserving Lands with Rural and Family Lands Program: A long-running program through multiple administrations, the Rural and Family Lands program provides conservation easements to agricultural landowners to prevent land from being developed and preserve their natural land states. Fried's legislative budget request seeks to fund this program – one of our state's greatest conservation tools – at a very reasonable $32.6 million this year, down from last year's $75 million request. This request represents just five percent of the $665 million in approved projects awaiting funding, and is also a more conservative investment than land acquisition, given the long-term cost to the state of owning and maintaining land.
Legislative Budget Requests: In addition to these priority bills and requests, Commissioner Fried's proposed legislative budget requests also include:
$17 million in critical firefighting equipment and aircraft for the Florida Forest Service, as 63 percent of our Forest Service fleet will exceed replacement criteria this year, including Vietnam-era surplus helicopters increasingly difficult to maintain
$25 million in water restoration funding both inside and outside the Lake Okeechobee watershed, including agricultural nutrient reduction and water retention projects
$12.7 million for an additional 134 food safety inspectors to properly inspect the 45,000 food establishments we oversee in Florida, like grocery stores and food manufacturing facilities
$17.9 million to support Florida's signature crop through citrus research, citrus health response, and funding to replace citrus crop tax declines.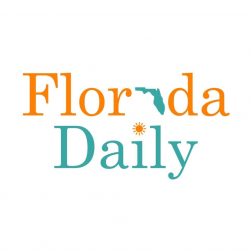 Latest posts by Florida Daily
(see all)