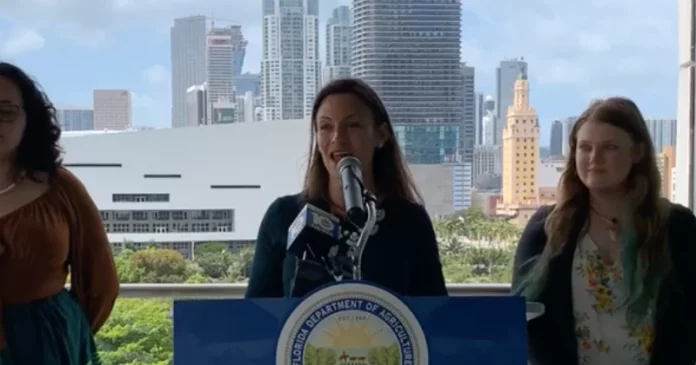 Last week, Florida Agriculture Commissioner Nikki Fried announced new statewide renewable energy goals at a press conference with representatives from Our Children's Trust.
The new goals seek to increase the amounts of renewable energy used by the state to at least 40 percent by 2030; 63 percent by 2035; 82 percent by 2040; and 100 percent by 2050. They also require each electric utility in the state to annually report the amount of renewable energy they produce or purchase, and require the Florida Department of Agriculture and Consumer Services (FDACS) to annually review these reports and provide the state Public Service Commission with comments as to whether each utility will meet these goals.
"We can't afford to deny the reality or the urgency of what's happening to our state. We need to be doing so much more when it comes to finding solutions and protecting our environment," Fried said. "We know we still have a long way to go and we're going to need everyone to do their part, but issuing these goals is an important step forward."
"Today is a very big day for Florida and our environment," Delaney Reynolds, a lead petitioner with Our Children's Trust, said. "Today Florida can actually begin to actually address the core cause of our climate change crisis."
"I hope that Ron DeSantis can come out in support of this and use some common sense to realize how important the climate crisis is, and how dreadfully important it is for us to get to renewable energy by 2050 or before it. Florida cannot exist the way it is now," Valholly Frank, a lead petitioner with Our Children's Trust, said.
Florida statute authorizes FDACS, which oversees Florida's Office of Energy, to establish goals and strategies to increase the use of renewable energy in the state. These new rules were established with Our Children's Trust, which issued a petition seeking similar goals.
Fried has introduced clean energy proposals during the past two legislative sessions that would create a statewide climate change mitigation strategy with the goal of reducing state greenhouse gas emissions by 50 percent by 2030, 90 percent by 2050, and 100 percent by 2055.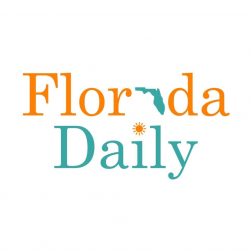 Latest posts by Florida Daily
(see all)