At the end of last week, Florida Agriculture Commissioner Nikki Fried wrote to Gov. Ron DeSantis, requesting that the state's cybersecurity preparedness be discussed at the next Florida Cabinet meeting, given the recent cyberattack on the city of Oldsmar.
Since 2013, Florida has faced the fourth-most cyberattacks on local governments of any state.
On February 8, it was reported that the city of Oldsmar's water treatment plant was accessed by hackers who changed levels of sodium hydroxide in city water; the attack was mitigated but concerns have remained. Yesterday, the FBI and other federal agencies issued new warnings following the Oldsmar cyberattack. In 2019, cyberattacks on local governments rose nearly 59 percent in a single year.
Fried also wrote letters to Florida Association of Counties President Melissa McKinlay, a Palm Beach County commissioner, and to Florida League of Cities President Tony Ortiz, an Orlando city commissioner, encouraging cities and counties to review, update, or establish their cybersecurity plans and prepare for increased cyberattacks.
Fried's letter was as follows:
Governor DeSantis,
As we saw last week, the City of Oldsmar fell victim to a cyberattack in which hackers remotely accessed a water treatment facility, changing sodium hydroxide levels in the city's water supply which, if undetected, could have resulted in serious public health consequences, including death.
While this particular cyberattack was detected and mitigated by attentive employees and system safeguards, the intrusion has been regarded as "dangerous stuff" by local law enforcement and as a "matter of national security" by U.S. Senator Marco Rubio, among other reactions. Unfortunately, it is also one of a growing number of cyberattacks targeting our nation's municipalities and infrastructure of water, electric, nuclear power, and other public services upon which millions of lives rely.
Cities, counties, states, and public utilities are increasingly vulnerable to cyberattacks becoming more complex. From 2013 to 2020, Florida has faced the nation's fourth-most cyberattacks on local governments. In 2019, known cyberattacks on local governments rose nearly 59 percent in a single year. These incidents come with significant costs to taxpayers, with the median cost of cybersecurity breaches as high as $1.8 million; in 2019 alone, Riviera Beach paid hackers nearly $600,000 to restore its networks, while Lake City's government paid nearly $500,000 to unlock its systems.
Given the clear and present danger these cyberattacks pose to our citizens and our state and local governments, I request that discussion of this matter be placed upon the agenda of the next scheduled meeting of the Florida Cabinet, to include an update on the State of Florida's cybersecurity posture from the state Chief Information Officer or other appropriate personnel.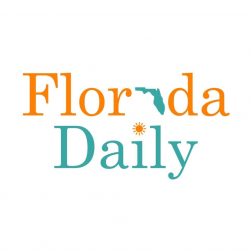 Latest posts by Florida Daily
(see all)