 With Republican Matt Caldwell conceding last week, incoming state Agriculture Commissioner Nikki Fried will be the only Democrat holding statewide office in Florida.
Fried ran a strong campaign and won by the skin of her teeth. Republicans across the state mocked Fried's credentials, wondering what a lobbyist and attorney like her knows about Florida agriculture and hitting her for focusing too much on gun control and expanding medical marijuana in the Sunshine State.
And that last issue is one of the reasons while Fried will be in office come January while the likes of Bill Nelson and Andrew Gillum will be out of power.
In 2016, more than 6.5 million Floridians voted for Amendment 2 to expand medical marijuana while 2.62 million voted against it. With 71.3 percent of voters behind it, Amendment 2 easily passed the 60 percent threshold needed to be added to the Florida Constitution.
Plenty of Republican aligned groups ranging from social conservatives to business groups afraid that medical marijuana will hurt Florida's family friendly image and hurt tourism lined up against Amendment 2. After some hemming and hawing, the Republicans in control of the Legislature expanded medical marijuana in a special session last year.
That wasn't enough for some supporters of Amendment 2–something Fried took advantage of as she campaigned.
Take an interview the Tampa Bay Times did with all the candidates running for statewide office last month.
Asked if she had ever used marijuana, Fried used the opportunity to smack Republicans for not implementing Amendment 2.
"Of course I have," she said. "And while it's no longer remarkable that candidates for elected office have smoked marijuana and will admit to it, it bears noting that the over 126,000 legal, medical marijuana patients in Florida are prohibited from 'smoking' medical marijuana. Efforts by the Scott administration and Legislature to deny the will of Floridians on smoking—and in their general obstruction when it comes to patient access—was one of the things that motivated me to run for office this year."
"How has your experience with the drug shaped your view on marijuana policy?" the Tampa Bay Times asked.
"Far more so than my personal experience using marijuana, it's been my experience as an advocate that's informed my commitment to compassionate, patient-focused medical marijuana policies," Fried replied. "I've met people fighting stage-four cancer, parents desperate to provide their sick children with relief, and patients suffering from all kinds of terrible illnesses—it's one of the reasons I've been such a strong advocate for medical marijuana. This is a plant that can improve people's quality of life and saves lives. The fact that Tallahassee politicians think they should make decisions about patient treatment is absurd."
Caldwell answered that last question by saying "I became an advocate for medical cannabis because I saw the clear and demonstrable need. I will continue to fight for patient access to safe and effective cannabis-based treatment options."
Unfortunately for him, Caldwell paid the price for the Legislature not embracing Amendment 2 which more than 71 percent of voters backed.
There are lessons to be learned here, especially as voters approved 11 more amendments to the state Constitution on Election Day, covering everything from banning dog racing to expanding voting rights for felons. Not all of the amendments won the approval of right-of-center groups. But if voters think the GOP majority in Tallahassee is ignoring the amendments they approved, there will be hell to pay come 2020. It's how Fried–who was a political unknown at the start of the year–is the one Democrat still standing statewide.
Kevin Derby can be reached at Kevin.Derby@floridadaily.com.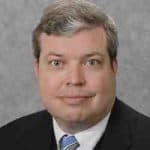 Latest posts by Kevin Derby
(see all)