This week, a North Florida Democrat unveiled proposals to reform federal student loans, Social Security benefits and federal real estate programs for first-time homeowners.
From his seat on the U.S. Financial Services Committee, U.S. Rep. Al Lawson, D-Fla., brought out his "Economic Affordability Plan" which consists of three bills.
"Too many Americans are hamstrung by student debt or denied the cornerstone of wealth-building through homeownership and lack retirement security," Lawson said on Tuesday. "As the program is currently operating, the Social Security trust fund will be depleted by 2034 – leaving millions of disabled workers, retirees and children without a firm financial foundation. My Economic Affordability Plan remedies these fundamental flaws and allows citizens to achieve the American Dream."
Lawson showcased the "Student Loan Deferment Act" which, his office insists, "provides much-needed relief to borrowers who need an extended grace period to find employment and economic stability before paying off student loans" and extends "the six-month repayment grace period for all William D. Ford federal direct student loans to one year" and "freezes interest rate on these loans during this grace period."
The North Florida Democrat also introduced the "First Time Homebuyers Act" to let potential homeowners invest money in an interest accruing account as they look to buy their first home.
Lawson also unveiled the "Social Security For Future Generation's Act" which, his office insisted, "extends Social Security benefits for widow(ers) and students through the age of 22, updates the cost-of-living adjustments formula (COLAs) to all beneficiaries – resulting in an increase for seniors, and closes a tax loophole that allows the wealthiest Americans to pay a lower Social Security tax rate."
Reach Kevin Derby at kevin.derby@floridadaily.com.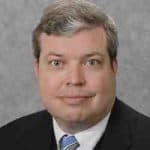 Latest posts by Kevin Derby
(see all)