The North Florida Land Trust (NFLT) announced on Tuesday that is has sold approximately three acres of land near the Theodore Roosevelt Area and the 1898 Spanish American War Fort to the National Park Service (NPS) in Jacksonville.
NFLT purchased 2.7 acres of land in June from Cathy and Fred Whatley at the request of the NPS and was given another 13,658 square foot parcel by Dave Coderre. NPS is now the owner of both properties which will be added to the national park system.
"We are glad we were able to help the National Park Service acquire this land which will eventually open for public use," said Jim McCarthy, the president of NFLT. "The Whatleys wanted to sell in June but the National Park Service was not ready to purchase so we stepped in and bought the property. We are glad we were able to partner with NPS again and look forward to enjoying this new addition to our national parks."
In 2018, NFLT gifted the 1898 Spanish American War Fort to NPS. NFLT served as the acquisition and fundraising partner to purchase the historic property in 2016 through donations from the city of Jacksonville, Delores Barr Weaver Fund and the community. NPS plans to use the smaller parcel of land for public parking to allow access to the historic military battery.
The 2.7 acres are expected to be used to form a new trailhead for the Willie Browne Trail at the Theodore Roosevelt Area. The trail is named after Browne who donated the land to the Nature Conservancy in 1969. The National Park Service took over ownership and management of the land in 1990. No date has been set for the opening of the historic fort or the completion of the new trailhead.
NFLT has worked in partnership with the NPS on several occasions including the sale of more than 2,500 acres of marshland along the Nassau River in June of this year.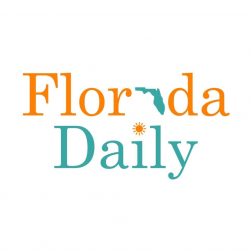 Latest posts by Florida Daily
(see all)