National Republicans are starting to place a few chips on Maria Elvira Salazar as the GOP's best best to hold the congressional seat currently held by retiring U.S. Rep. Ileana Ros-Lehtinen, R-Fla. Pundits from across the nation consider this South Florida congressional race as a prime opportunity for the Democrats to flip a seat currently held by a Republican.
The National Republican Congressional Committee (NRCC) named Salazar, a journalist and TV host, to its "On the Radar" tier of its "Young Guns" program to help non-incumbents win congressional seats. This means that Salazar has passed a number of benchmarks when it comes to campaign organization and raising campaign funds.
"Congratulations to Maria Elvira Salazar for being named 'On the Radar' in the NRCC's Young Guns program. Her compelling personal story, deep Miami roots, and fundraising prowess have served her campaign well," said NRCC Executive Director John Rogers at the end of last week. "Salazar is a lifelong resident of Miami who has what it takes to keep this seat red. The NRCC looks forward to watching Salazar's campaign continue to progress."
Despite the acknowledgment of Salazar, the NRCC is staying on the sidelines until the August primary. Salazar faces a crowded Republican field including educator Elizabeth Adadi, former state Rep. and current Miami-Dade County Commissioner Bruno Barreiro, activist and educator Angie Chirino, political leader Stephen Marks, businessman and veteran Mike Ohevzion, educator Maria Peiro, former Doral City Councilwoman Bettina Rodriguez-Aguilera and filmmaker and businesswoman Gina Sosa.
The Democrats have a frontrunner in former U.S. HHS Sec. Donna Shalala who served in Bill Clinton's Cabinet and was president of the University of the Miami. Shalala's rival in the Democratic primary include Miami Beach City Commissioner Kristen Rosen Gonzalez, community activist Matt Haggman, educator Michael Hepburn and state Rep. David Richardson.
While Ros-Lehtinen has won reelection with ease over most of the past three decades, this South Florida district is trending blue and Hillary Clinton easily carried it over Donald Trump back in the 2016 presidential election.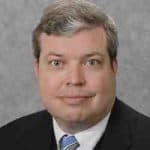 Latest posts by Kevin Derby
(see all)