On Friday, the National Republican Congressional Committee (NRCC) added three challengers from Florida to its "Young Guns" program as the GOP looks to win back the U.S. House in 2020.
The NRCC named more than 40 candidates across the nation in the first round of its "On the Radar" for the Young Guns program which "mentors and supports candidates in races across the country and works to provide them with the necessary tools to run successful, winning campaigns against their Democratic opponents."
"It's clear the 2020 election will be a choice between two futures: a future of more freedom or government control," said U.S. House Minority Leader Kevin McCarthy, R-Calif. "The new socialist Democrats are embracing policies that are in direct conflict with the needs and priorities of the American people: more taxes, more spending, more government, and less freedom. Simply put, this is theft.
"In stark contrast, Americans' priorities are Republican priorities. This is why we are recruiting the best to compete in 2020 and I am proud to welcome each of these candidates to the Young Guns program. I remain focused on ensuring they have the resources they need to win, and I look forward to seeing them on the campaign trail over the next 14 months," McCarthy added.
The NRCC named three candidates from the Sunshine State on Friday. This includes Amanda Makki, an attorney and lobbyist who worked as an aide to U.S. Sen. Lisa Murkowski, R-Alaska. Makki is running for the Republican nomination to challenge U.S. Rep. Charlie Crist, D-Fla. The NRCC also included Irina Vilarino, a restaurant owner, who is looking to take on freshman U.S. Rep. Debbie Mucarsel-Powell, D-Fla., in South Florida. Also in South Florida, the NRCC tapped former journalist Maria Salazar who is looking for a rematch with U.S. Rep. Donna Shalala, D-Fla., who beat her last year for an open congressional seat.
Avery Jaffe, a spokesman for the Democratic Congressional Campaign Committee (DCCC), weighed in on the NRCC including the candidates in the program on Friday afternoon.
"Washington Republicans' anointed candidates in Florida are comprised of a lobbyist for a drugmaker that jacked up insulin costs by over 700 percent, a QAnon conspiracy theorist who believes President Obama wasn't born in the United States, and a retread candidate who filed to run in the wrong district and misspelled her own name. Good luck," Jaffe said.
Reach Kevin Derby at kevin.derby@floridadaily.com.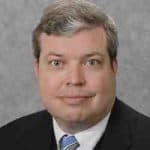 Latest posts by Kevin Derby
(see all)