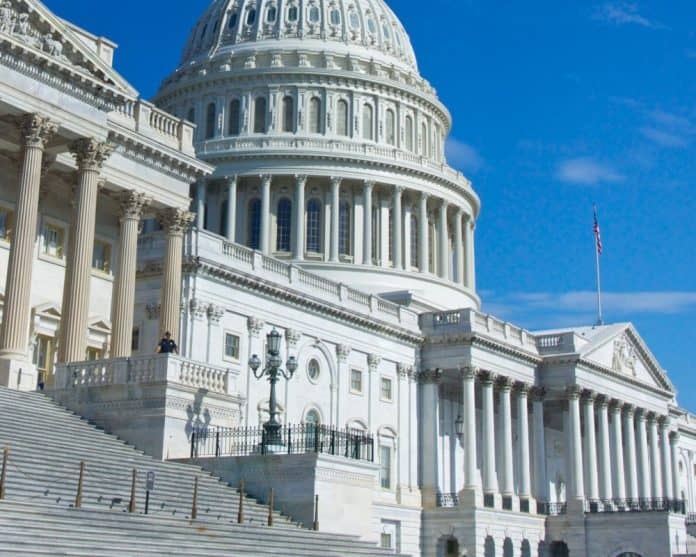 There are plenty of political dramas in Florida this year including a race getting national attention as Gov. Rick Scott challenges U.S. Sen. Bill Nelson, D-Fla., competitive gubernatorial primaries and a host of proposed amendments to the state Constitution.
However, so far, most of the 27 congressional races in Florida simply aren't getting much in the way of attention. The two major parties are focusing on only a handful of races in the Sunshine State.
The Democratic Congressional Campaign Committee (DCCC) unveiled its latest round of "Red to Blue" tier of candidates to knock off Republican incumbents or win open seats.
On Friday, U.S. Rep. Ben Ray Luján, D-NM, named Maine state Rep. Jared Godlen who is running against U.S. Rep. Bruce Poliquin, R-Maine, to the "Red to Blue" program.
"Jared Golden has been driven by service to his community and country his entire life, and his competitive campaign will ultimately mean voters in Maine have real representation in Congress," said Luján. "From his time in the United States Marine Corps to his time in the Maine Legislature fighting for veterans' rights and affordable healthcare for his fellow Mainers, Jared's record speaks for itself. Jared is on track to win back this district and ensure working Maine families once again have a fighter on their side in the Second District."
The DCCC also named West Virginia state Sen. Richard Ojeda to the "Red to Blue" program as he runs for the open House seat being vacated by U.S. Rep. Evan Jenkins, R-WV.
"Raised in Logan County, Richard Ojeda has dedicated his life to fighting for the people of West Virginia," said Luján. "As a Major in the Army he defended our country in combat zones, and he continued the fight as a State Senator when he got home, standing up against big corporations and helping teachers get the living wage they were owed. Richard has never backed down from a challenge and has the resolve and determination necessary to win in November and give the people of West Virginia a representative who is one of them."
Once again, the DCCC has passed on candidates from Florida. Despite Republicans holding a solid majority of the 27 congressional seats in Florida, the DCCC has only advanced three candidates to the "Red to Blue" program: former Amb. Nancy Soderberg who served as a deputy National Security Advisor in the Clinton White House and is running for the open seat currently held by U.S. Rep. Ron DeSantis, R-Fla.; attorney Lauren Baer who worked in the Obama State Department and is now trying to challenge U.S. Rep. Brian Mast, R-Fla.; and community leader Debbie Mucarsel-Powell who is trying to take on U.S. Rep. Carlos Curbelo, R-Fla. With an impressive field of candidates including former U.S. HHS Sec. Donna Shalala and state Rep. David Richardson running, Democrats think their best chance to flip a seat in Florida is the one held by retiring U.S. Rep. Ileana Ros-Lehtinen, R-Fla., but none of the candidates in that race have been named to the "Red to Blue" program.
Still, the National Republican Congressional Committee (NRCC) isn't do much in Florida either. This week, the NRCC named businessman Dan David who is running for the open seat currently held by U.S. Rep. Brendan Boyle, D-Pa., who is running for another seat in the aftermath of the latest round of redistricting in the Keystone State, to its "Young Guns" program of candidates running for seats held by Democrats or are open.
"Dan David is an accomplished business executive and entrepreneur who knows how to solve real problems and create family-supporting jobs," said U.S. Rep. Steve Stivers, R-Ohio, the chairman of the NRCC. "Congratulations to Dan for being named 'On the Radar' in the NRCC's Young Guns program – we look forward to working with him to expand our historic Republican majority in Congress."
The NRCC has not added any candidates from Florida to its "Young Guns" program this month and have only focused on two races. The NRCC has put state Rep. Mike Miller and businessman Scott Sturgill, who are both trying to challenge U.S. Rep. Stephanie Murphy, D-Fla., in its "On the Radar" status of the "Young Guns" program. In the race to replace Ros-Lehtinen, the NRCC has included former Miami Dade County Commissioner and former state Rep. Bruno Barreiro and TV journalist Maria Elvira Salazar to the "On the Radar" group as well.
There are some battlegrounds that the national parties are avoiding. The NRCC is, for the moment, staying out of the primaries to replace DeSantis and retiring Republican U.S. Reps. Tom Rooney and Dennis Ross. In recent years, CD 13 in the Tampa Bay area has been competitive with close races between Republican David Jolly and Democrat Alex Sink in 2014 and between Jolly and former Gov. Charlie Crist in 2016. Crist won by a slim margin but is not a top GOP target this time out with Jolly and other top candidates staying out of it.
Kevin Derby can be reached at Kevin.Derby@floridadaily.com.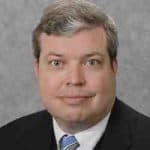 Latest posts by Kevin Derby
(see all)