Last week, freshman U.S. Rep. Donna Shalala, D-Fla., hosted a roundtable event in South Florida with U.S. House Speaker Nancy Pelosi, D-Calif., top lieutenant–and the GOP is trying to showcase it.
Shalala and U.S. House Majority Leader Steny Hoyer, D-Md., held the event to "discuss how to build upon the Affordable Care Act (ACA) to expand and increase health care benefits, while lowering costs and improving outcomes for the American people."
"President Trump and his Republican allies have been attacking the ACA from the moment it was signed into law," said Shalala who served as U.S. secretary of Health and Human Services (HHS) under then President Bill Clinton. "The president has taken this fight to the Supreme Court again because he and his party want to take away the ACA's affordable health care coverage and pre-existing condition protections from tens of millions of Americans – and over 332,000 in my district – without a plan to improve or replace it. We're gathered here today because the ACA works, Americans like it, and we are committed to doing everything we can in Congress to protect, expand, and improve it."
"Since day one of the Democratic majority, House Democrats have worked to defend the Affordable Care Act from the administration's efforts to undermine the law and have passed legislation to protect and expand access to affordable, quality coverage," said Hoyer. "As a former Secretary of Health and Human Services, Rep. Shalala brings a unique and helpful perspective to our work to defend the law and make quality health care more affordable and accessible, including by lowering prescription drug costs. I thank her for her leadership on this issue and for hosting this roundtable today."
The Democrats slammed continued efforts from the GOP to undermine the law which, they insisted, "has expanded health insurance coverage, guaranteed essential protections for all Americans and increased innovation in health care."
With the GOP hoping to defeat Shalala next year, the National Republican Congressional Committee (NRCC) weighed in on the event.
"Donna Shalala is joining Nancy Pelosi's top lap dog, Steny Hoyer today for a healthcare event," noted Camille Gallo, a spokeswoman for the NRCC. "But since Donna and her socialist party are obsessed with removing President Trump from office instead of fixing our healthcare system, Floridians should expect absolutely nothing to come out of this photo-op. Donna would rather try to remove the president from office than fight for better healthcare like she promised to FL-27."
After longtime U.S. Rep. Ileana Ros-Lehtinen, R-Fla., retired last year, Shalala ran for this South Florida congressional seat, won the primary and went on to defeat Republican Maria Elvira Salazar 52 percent to 46 percent in November. Salazar is angling for a rematch next year and has already been tabbed as a "Young Gun" by the NRCC but, so far, she faces a crowded primary field.
Reach Kevin Derby at kevin.derby@floridadaily.com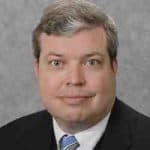 Latest posts by KEVIN DERBY
(see all)