On Wednesday, U.S. House Minority Leader Kevin McCarthy, R-Calif., named two GOP candidates in the Sunshine State to the top level of the National Republican Congressional Committee's (NRCC) "Young Guns" program.
"The program mentors and supports candidates in races across the country and works to provide them with the necessary tools to run successful, winning campaigns against their Democrat opponents," the NRCC noted.
Miami Dade County Mayor Carlos Gimenez, who is looking to topple U.S. Rep. Debbie Mucarsel-Powell, D-Fla., was named to the NRCC's top tier. So was former TV news anchor Maria Salazar who is hoping to take on U.S. Rep. Donna Shalala, D-Fla., in a rematch from 2018.
"We are proud to promote such a diverse group of candidates to the final phase of the Young Guns program," McCarthy said on Wednesday. "As we move closer to Election Day, these candidates have shown they stand in stark contrast to their Democratic opponents and have the structure in place to come out victorious in November."
Back in April, Sarah Guggenheimer, a regional press secretary for the Democratic Congressional Campaign Committee (DCCC), released a memo on the races across Florida. Guggenheimer sounded bullish on Mucarsel-Powell's prospects of winning a second term.
"Congresswoman Debbie Mucarsel-Powell raised nearly twice as much as likely Republican nominee Miami Dade County Mayor Carlos Giménez last quarter and is coming into the on-year with a 5 to 1 cash on hand advantage, which marks a particularly noteworthy advantage for Mucarsel-Powell given how expensive the Miami media market is," Guggenheimer maintained. "Mucarsel-Powell has already proven herself a supremely capable representative as a freshman member, delivering real results for her district. From securing $200 million to restore the Everglades to passing $400 million in aid directly to Venezuelan people impacted by the refugee emergency to her work securing hundreds of millions of relief dollars for those still affected by Hurricane Irma, her record will stand in stark contrast to Giménez. His decision to cozy up to Trump in his announcement stands at odds with this Clinton +16 district, but that's nothing compared to the never-ending corruption that has dubbed the mayor, Corrupt Carlos. His focus on building out his pay to play reputation and helping his donors at the expense of his constituents will prove unable to stand up to Congresswoman Mucarsel-Powell's record."
Guggenheimer also sounded optimistic about Shalala's chances of winning reelection.
"Representative Donna Shalala won this hotly contested seat back in 2018 and in this cycle's rematch, she's poised to defeat Maria Salazar again. This is in part because of her cash on hand advantage, partly because of Salazar's out of touch positions, but mostly because Shalala is focused on the issues that most affect her constituents and her district approves," Guggenheimer wrote. "It also considerably hurts Salazar's second try with Trump on the ballot in this Clinton +19 district."
Camille Gallo, a spokesperson for the NRCC, fired back on Thursday.
"Donna Shalala is an out of touch political elitist who votes with the Democrats' socialist agenda 100 percent of the time and willfully broke federal law. She's broken the trust of her constituents and will be rejected in November," Gallo said before turning to Mucarsel-Powell.
"Instead of showing true leadership for her constituents, Debbie Mucarsel-Powell would rather pull political stunts, rubberstamp the Washington Democrats' extreme socialist agenda and take money from shady Ukrainian oligarch-linked donors, like her husband. She has achieved none of the real results she promised for South Florida and will lose this November," Gallo said.
Reach Kevin Derby at kevin.derby@floridadaily.com.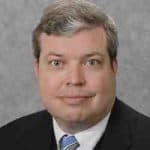 Latest posts by Kevin Derby
(see all)