October started with higher prices at the pumps across the Sunshine State.
AAA released a report on Monday showing the average gallon of gas in Florida cost $2.19 at the start of the week, up from $2.10 at the start of last week. Florida mirrored the national average which also stood at $2.19 a gallon on Sunday.
"It's not uncommon for gas prices to suddenly jump at the end/beginning of the month," said Mark Jenkins, a spokesman for AAA and the Auto Club Group on Monday. "That's because many retailers enter into new monthly contracts on fuel deliveries, which can come with a higher price tag. When retailers pass the added cost to the consumer, they do it at the start of the month, then allow the market to dictate the direction of prices from there. The good news for drivers is that during the past few months, we've seen fuel prices trickle lower as the month progresses."
"Prices at the pump could follow the same trend as last month. September began with the state average suddenly rising to $2.20 per gallon. By the end of the month, the state average slid back down to $2.09," AAA noted. "On average, September was the most expensive month at the pump since March. The monthly average price in September was $2.15 per gallon. That's five cents per gallon more than what drivers paid in August, yet 30 cents per gallon less than what drivers paid in September 2019. Today drivers are back to paying $2.19 per gallon. The state average is nine cents more than a week ago and one cent less than this time last month. Despite the recent increase, drivers are still paying 30 cents per gallon less than this time last year."
West Palm Beach had the most expensive gas in Florida with an average of $2.29 a gallon in that market followed by the Port St. Lucie and Ocala markets which both saw an average of $2.22 a gallon.
Tallahassee had the least expensive has in Florida with an average of $2.09 a gallon followed by  Crestview at $2.12 a gallon and Pensacola at $2.13 a gallon.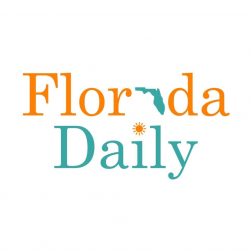 Latest posts by Florida Daily
(see all)