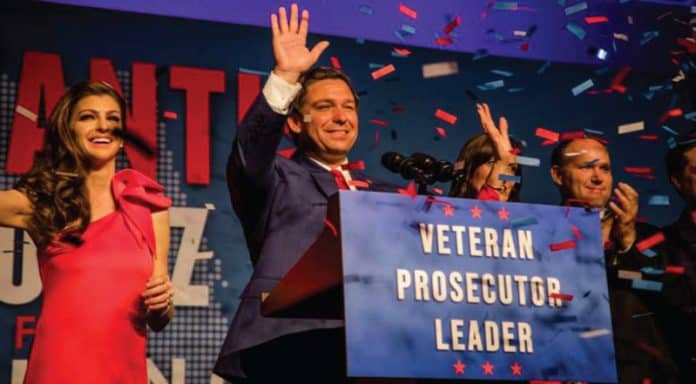 U.S. Rep. Charlie Crist's, D-Fla., odds to win the 2022 Florida gubernatorial election have worsened in recent months, according to betting aggregators US-Bookies.com
Since September, Crist's odds have shifted from 9/2 (18.2 percent implied probability) to 9/1 (10 percent).
"Last month, Charlie Crist said he'd legalize marijuana if elected governor, but that hasn't helped improve his odds," said a US-Bookies spokesperson. "Meanwhile, Ron DeSantis has established himself as an even stronger favorite to win."
Gov. Ron DeSantis, who launched his bid for a second term this week, saw his odds improve from 1/3 (75 percent implied probability) to 2/9 (81.8 percent) since September. "This makes him the clear odds-on favorite to win the election," noted US-Bookies.com
State Agriculture Commissioner Nikki Fried's odds also worsened slightly from 8/1 (11.1 percent implied probability) to 17/2 (10.5 percent) since September. She's followed by state Sen. Annette Taddeo, D-Miami, who is given 100/1 (1 percent) in her first inclusion in the odds.
"Along with DeSantis' odds improving, the rest of the field's odds have been trending negatively," said a US-Bookies spokesperson. "This paints an even more positive picture for the Republican incumbent, as none of the challengers pose any threat according to the odds."
Latest posts by Florida Daily
(see all)