With U.S. Sen. Kirsten Gillibrand, D-NY, now out of the race, the oddsmakers are wondering who the next Democrat to drop out of the presidential race will be.
After Gillibrand bowed out on Wednesday, SportsBetting.ag offered odds on the next Democrat to leave the crowded field. With only ten candidates making the third debate, buzz is building that the field will continue to shrink.
Sportsbetting.ag thinks U.S. Rep. Tim Ryan, D-Ohio, will be the next Democrat to exit the race, giving him 2-1 odds on that front followed by New York City Mayor Bill de Blasio at 4-1 odds and Gov. Steve Bullock, D-Mont., at 5-1.
Other candidates on the watch list include U.S. Sen. Michael Bennet, D-Col, at 6-1 odds as the next candidate to drop out, author Marianne Williamson at 7-1, former U.S. Rep. John Delaney, D-Mary., at 8-1, U.S. Rep. Tulsi Gabbard, D-Hi., at 9-1 and billionaire Tom Steyer at 12-1.
In the meantime, the oddsmaker has listed two favorites for the Democratic nomination, giving former Vice President Joe Biden and U.S. Sen. Elizabeth Warren, D-Mass., 2-1 odds of winning the primaries. U.S. Sen. Bernie Sanders, I-Vt., gets 6-1 odds to win the nomination followed by U.S. Sen. Kamala Harris, D-Calif., at 8-1.
Other candidates who made the third debate stage next month have lower odds. Businessman Andrew Yang gets 10-1 odds, South Bend Mayor Pete Buttigieg is listed at 12-1, U.S. Sen. Cory Booker, D-NJ, has 28-1 odds, former U.S. Rep. Beto O'Rourke is at 40-1, U.S. Sen. Amy Klobuchar, D-Minn., gets 50-1 and former U.S. HUD Sec. Julian Castro stands at 66-1.
At 25-1, Gabbard has the best odds of any Democrat who did not make the third debate followed by Steyer at 50-1 and the rest of the field at 100-1 odds.
Miramar Mayor Wayne Messam and former U.S. Rep. Joe Sestak, D-Penn., were not included as they continue their bids for the Democratic nomination.
Reach Kevin Derby at kevin.derby@floridadaily.com.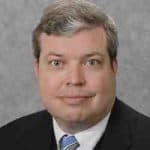 Latest posts by Kevin Derby
(see all)