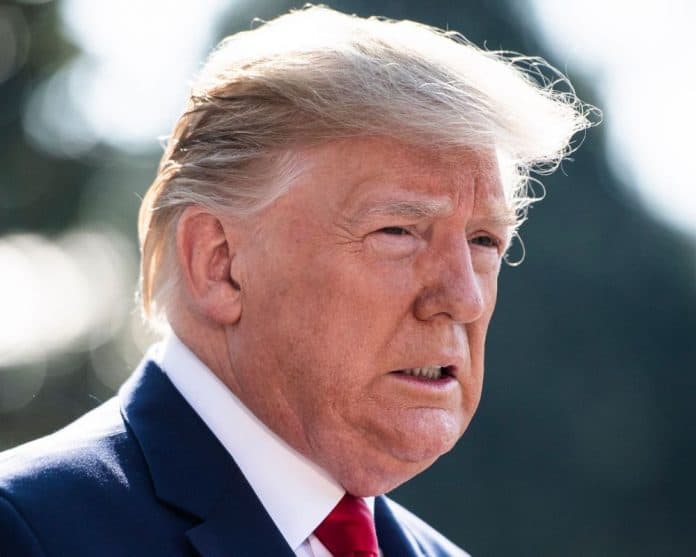 For the first time since May, President Donald Trump is the favorite to win the election according to Las Vegas oddsmakers.
While the coronavirus pandemic was a factor in lowering Trump's odds, things have changed in recent days.
"After the Republican convention, it was flipped, those odds," said Adam Burns, the sportsbook manager at BetOnline.ag, calling this election a "Super Bowl type situation" in terms of gambling interest.
"We are seeing a ton of money on this whole thing and it is only going to increase leading up to the election," Burns told Florida Daily.  "we are seeing money on both sides pretty evenly…I'm not sure at this point who the bookies are going to be cheering for on Election Day."
Trump has spurred interest in political betting going all the way back to the 2016 elections. He generates interest like no one ever has before, Burns said even as he said the race is "essentially a 50/50 chance at this point" though he insists the president remains the favorite.
The current odds place Trump at -120 (bet $120 dollars to win 100) while former Vice President Joe Biden stands at +100 (even odds) though, of course, all of this could change at any moment.
"It depends on the day. He can do something stupid and then it changes, but Biden does as well. So it's one thing that we monitor pretty much all day daily," Burns said.
The oddsmakers are also learning about the American electorate as they watch money being placed on the race.
"Betting numbers can give you a good idea of what people are thinking especially the ones that are the close races," Burns said, adding that he thinks that betters are putting money on Trump right now because he was a larger favorite earlier in the year and his odds have rebounded since dropping.
Burns and his company are also taking bets on other matters including the margin of victory in the Electoral College, the margin of victory in the popular vote and even state by state tallies, including Florida.
"We have it as a 50/50. There is a little bit more money coming on Trump right now but it is pretty much evenly bet," Burns said about the Sunshine State.
Florida is getting a lot of wagering action. Betters are also putting big money on the outcomes of Georgia, where Trump is a solid favorite, and Minnesota where the president remains an underdog.
Reach Mike Synan at mike.synan@floridadaily.com.
Latest posts by MIKE SYNAN
(see all)