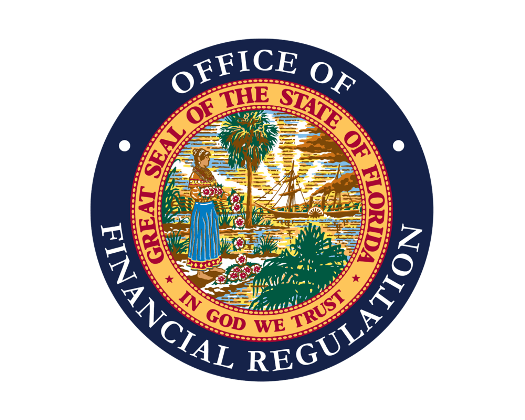 Last week, the Florida Office of Financial Regulation (OFR) announced its calendar year-end accomplishments for 2020, highlighting its support of Florida's financial services consumers and the financial services industry.
"I thank Governor Ron DeSantis for his leadership and continued support of OFR's mission. We are proud to come to work every day to foster innovation and keep Florida's financial marketplace safe for people and businesses. I look forward to continuing these efforts in 2021," said OFR Commissioner Russell Weigel.
OFR highlighted the following accomplishments over 2020:
Overall OFR Accomplishments
Rapidly Responding to COVID-19
In response to the COVID-19 pandemic, OFR issued a variety of Emergency Orders and industry guidelines to provide relief and flexibility to Florida's financial services industry throughout this difficult time.
Legislative Victories
The OFR successfully advocated for two legislative priorities during the 2020 Legislative Session, resulting in the passage of legislation designed to protect vulnerable investors from financial exploitation and the creation of a new Financial Technology Regulatory Sandbox, which will bring innovative products, such as new payment services, to market more quickly, while ensuring adequate customer protections.
Spirit of Volunteerism
OFR Unemployment Mitigation Initiative:  Driven by the COVID-19 shutdown of the economy in March and April 2020, OFR researched the possibility of partnering with other state agencies. OFR communicated with five sister agencies that OFR believed might be in a position to offer investment or business lending capacities to assist start-up companies in an effort to mitigate Florida's unemployment crisis and help grow our economy.
Direct Volunteerism: Heeding the Governor's call for assistance, OFR had more than 30 employees (approximately 10 percent of OFR staff) volunteer for the Department of Economic Opportunity (DEO) Unemployment Compensation Project. These OFR employees continued to complete their regular duties while assisting in DEO's efforts to process unemployment claims for the citizens of Florida. Likewise, OFR's legal team supported the Governor's General Counsel's Office by aiding in the analysis of the state's legal options for a COVID-19 rapid response.
OFR Division of Financial Institutions Accomplishments
Efficiently Processing Applications
The Division of Financial Institutions continues to see increased application volume, including applications for charter conversions, mergers and acquisitions, and new (de novo) financial institutions. The division received 32 applications in 2020, and has approved 20 applications, including the chartering of one new bank, one new international banking office, seven new family trust companies, one qualified limited service affiliate, and two completed conversions from national to state charters.
Streamlining the Division's Financial Footprint During the COVID-19 Pandemic
For Fiscal Year 2019-20, the Division of Financial Institutions successfully reduced expenses, while continuing to meet its regulatory obligations. Total expenditures were 33 percent below budget. The Division of Financial Institutions responded rapidly and effectively to logistical constraints resulting from the COVID-19 pandemic. The Division was able to expand offsite financial examination techniques that had previously been established to gain efficiencies and save costs prior to the pandemic. This allowed the Division of Financial Institutions to continue to reduce costs associated with the examination process. The average cost per examination declined by 42 percent in Fiscal Year 2019-20 compared to the prior year.
Supporting Financial Institutions in Response to the COVID-19 Pandemic and Hurricane Season
The Division of Financial Institutions issued multiple proclamations, including proclamations for Hurricanes/Tropical Storms Isaias, Sally, and Eta. Throughout these storms, our team worked with financial institutions as they responded to their communities, customers, and members, helping them through these difficult events. In response to growing cybersecurity threats as a result of the increased reliance on technology during the pandemic, outreach was provided to financial institutions regarding cybersecurity best practices, fraud detection recommendations, and other related threats to both financial institutions and their customers. In order to ensure the continued health and safety of Floridians, the division worked with financial institutions as they sought approval to modify services at locations throughout Florida due to COVID-19. The division also collaborated with the Small Business Administration, providing it with information to assist financial institutions that provided Payroll Protection Program loans to impacted businesses throughout Florida.
OFR Division of Securities Accomplishments
Serving More Securities Registrants
The Division of Securities gained 1,630 registrants from October 31, 2019, to October 31, 2020, for a total of 358,920 registrants, the largest number in the division's history. The division is responsible for the registration and regulation of securities dealers, investment advisers, branch offices, and associated persons of dealers and investment advisers. Since October 31, 2015, the number of registrants has grown from 330,339, representing an increase of 8.6 percent.
Protecting Vulnerable Investors
Legislation designed to protect vulnerable investors from financial exploitation went into effect July 1, 2020. Section 517.34, Florida Statutes, entitled "Protection of Vulnerable Adults," recognizes the freedom of individuals covered by the statute to manage assets and make financial decisions while also providing protection designed to prevent financial exploitation.
Providing Regulatory Relief for COVID-19 and Natural Disasters
During 2020, the Division of Securities provided regulatory relief from the branch office notice filing requirements for securities dealers, investment advisers and issuer dealers for temporary relocation due to COVID-19 and natural disasters. The division also eased the regulatory burden for investment advisers and issuer dealers by extending the filing deadline for financial statements.
OFR Division of Consumer Finance Accomplishments
Fighting for Florida Consumers
On November 25, 2020, a final order was issued incorporating the final consent judgement resolving a lawsuit brought by the State of Florida through the Florida Attorney General's Office and the Office of Financial Regulation against Ocwen Financial Corporation, Ocwen Mortgage Servicing, Inc., Ocwen Loan Servicing, LLC and PHH Mortgage Corporation. The agreement between Florida and Ocwen will provide at least $8.6 million in consumer relief, including $2.1 million to Floridians who were harmed as a result of Ocwen's alleged servicing failures, including untimely payments of borrowers' insurance premiums, improper imposition of lender-placed insurance and overcharging for property preservation inspections.
Serving More Licensees Than Ever Before
The Division of Consumer Finance kicked off the 2020 mortgage license renewal cycle on November 1 with a record 43,321 active mortgage loan originator licenses. This represents a 91% increase in active licenses compared to November 1, 2016 with 22,733. The volume of refinance applications for the week of November 25, 2020, was 79 percent higher than the same week in 2019. The mortgage loan originator application volume increased by 68 percent with 8,966 applications filed during the fiscal year 2019-20 compared to 5,331 during the fiscal year 2015-16.
OFR Bureau of Financial Investigations Accomplishments
Combating Investment Schemes Targeting Seniors
On February 5, 2020, a man was sentenced to 135-months' imprisonment and 2-years of supervised release and was also ordered to pay approximately $11.3 million in restitution, following his guilty plea on federal charges of conspiracy to commit mail and wire fraud. He along with several other co-conspirators (of Tri-Med Associates, Inc.) orchestrated a fraudulent investment scheme that targeted mostly elderly Florida residents.
Uncovering and Dismantling Fake Diamond Backed Investment Scheme
On September 9, 2020, a man voluntarily surrendered to federal authorities after being charged with one count of wire fraud for his role in an alleged $34 million investment fraud scheme, involving more than 200 victims. He allegedly misrepresented to investors that his diamond companies were profitable and that the investment contracts purchased by investors were backed by diamonds worth millions.
Leveraging Federal and Multi-State Resources to Halt Nationwide Commodities Fraud
On September 22, 2020, OFR filed a consolidated nationwide enforcement action in federal court in Texas, alongside the Florida Attorney General's Office, the Commodities Futures Trading Commission and 28 other states, to disrupt a fraudulent precious metals scheme that has allegedly scammed seniors and vulnerable investors nationwide out of more than $180 million. The Bureau's investigation revealed that at least 60 consumers in Florida alone were victimized by this scheme, resulting in virtually every investor losing most of the funds invested in fraudulently overpriced precious metals bullion.
Combating Advance Fee Loan Schemes
On February 28, 2020, a man was sentenced to 24 months in federal prison followed by three years of supervised release for his role in an elaborate advance fee for loan fraud. He was also ordered to repay more than $2 million in restitution to the victim. He and a co-conspirator were each convicted by a federal jury in Miami of one count of conspiracy to commit wire fraud and three counts of wire fraud, after investigation revealed that the duo defrauded a Nigerian oil company out of $2.1 million on the promise of obtaining them a $45 million loan.
Using Innovative Technology to Disrupt Sophisticated Investment Fraud Schemes
On August 26, 2020, a St. Petersburg resident was booked into the Pinellas County jail on a charge of engaging in a first-degree scheme to defraud. His arrest resulted from an OFR investigation which utilized leading-edge blockchain analysis software to show that Greene defrauded five investors out of more than $140,000 in a fraudulent cryptocurrency investment scheme. According to investors, he represented that he had made profits in the millions of dollars as a result of his cryptocurrency trading efforts and had in turn paid out millions in cryptocurrency to his investors. Contrary to those representations, however, blockchain analysis revealed that at no point were cryptocurrency assets sent from an address identified with Greene to an address identified with any of the investors. Examination of financial institution records confirmed that Greene instead appropriated most investors' funds for his personal use. Greene is awaiting trial on the charge. The OFR strives to leverage the power of technology in every financial crime investigation. Through its computer forensics lab, the OFR can locate trace evidence of financial crimes from deleted or hidden sources within electronic storage devices including computers, hard drives and smartphones. This evidence often proves pivotal in the prosecution of sophisticated financial crimes as more perpetrators of these crimes seek to conceal or anonymize their true identities in order to evade detection.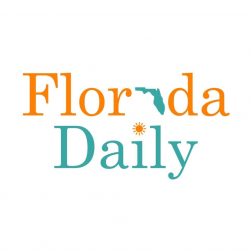 Latest posts by Florida Daily
(see all)