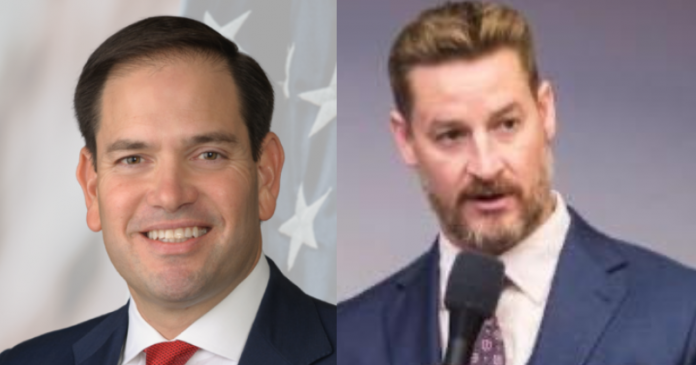 While they voted against it, the recent federal omnibus contained the "Free Veterans From Fees Act" from U.S. Sen. Marco Rubio, R-Fla., and U.S. Rep. Greg Steube, R-Fla.
Steube first introduced in March 2019 and he brought it back in February 2021. In October 2021, Steube got the bill through the U.S. House on a 421-3 vote with three Democrats–U.S. Reps. Sean Casten of Illinois and Veronica Escobar and Sylvia Garcia of Texas–voting against the proposal. Seven members of the House, including then U.S. Rep. Charlie Crist, D-Fla., and U.S. Rep. Dan Crenshaw, R-Texas, did not vote.
"This legislation waives special-use permit fees for veterans' demonstrations and special events at war memorials administered by the National Park Service in the District of Columbia," the congressman's office noted. "Throughout the year, veterans' groups and Gold Star Families visit national war memorials arranged through various veterans' organizations. To obtain a permit for their visit, oftentimes these veterans' groups must pay burdensome administrative fees and other processing costs related to visiting memorials."
"This legislation would properly thank our nation's heroes by giving them the opportunity to travel to our nation's capital on national honor buses and flights without the unnecessary paperwork and financial costs," Steube said when he brought back the proposal. "The last thing veterans and their families should worry about are burdensome administrative fees when visiting memorials and monuments erected in their honor."
Steube rounded up more than 20 sponsors including U.S. Reps. Kat Cammack, R-Fla., Maria Elvira Salazar, R-Fla., and Michael Waltz, R-Fla. U.S. Rep. Ron Kind, D-Wisc., was the main co-sponsor.
"Our veterans served with dignity and honor, and deserve the very best our nation has to offer," said Kind back in February 2021. "Although we can never repay the debt of gratitude we owe these heroic men and women, waiving application fees for the facilitation of honor flights and honor buses is one simple way to show our appreciation for their service and sacrifice."
"Our veterans have made the greatest sacrifice to defend our freedom," said Salazar. "I'm proud to be an original cosponsor of the Free Veterans from Fees Act so that our men and women in uniform never have to assume burdensome costs to honor our fallen."
Steube weighed in on the bill after it cleared the House.
"Our nation's veterans paid more than their fair share through their service to our nation and should no longer be subject to the burdensome administrative fees to visit military memorials or go on their own Honor Flights," Steube said. "Though we will never be able to fully repay these heroes, this legislation is a small step to properly honor their sacrifice, patriotism and bravery."
Rubio introduced the companion bill in November 2021 with six co-sponsors including U.S. Sen..Rick Scott, R-Fla.
"This legislation is simple: veterans should not have to pay fees to hold special events at memorials that are meant to honor them," Rubio said. "Veterans sacrificed so much to serve our country, and waiving these administrative fees is the least we can do to thank them for their service."
"Our veterans are true heroes and it is because of their selfless sacrifice that we are able to enjoy our freedoms," Scott said. "We owe them endless gratitude for their dedicated service to our great nation. That is why I am proud to support the Free Veterans from Fees Act so that we can give back to the brave men and women in uniform who have given so much to our country."
Despite the bill being included in the omnibus, Steube and Rubio voted against it.
"The American people gave Republicans control of the House and power of the purse. Instead of waiting mere days, several Senate Republicans ceded our appropriating power to the Democrats. The result is one final bloated spending package that puts America last," Steube said. "While Americans are facing skyrocketing inflation and an invasion at our southern border, this shameful $1.7 trillion package sends $47 billion to Ukraine. It sets aside over $400 million to help other countries secure their borders while prohibiting funding from securing our own border.
"There are billions in woke projects and progressive wish list items like a LGBTQ+ Museum, LGBTQ+ Pride Centers, The Michelle Obama Trail, and a coalition that provides services to transgender, immigrant women. $575 million of your tax dollars will go to family planning in areas where population growth 'threatens endangered species' and millions more for bee-friendly highways and endangered salmon populations," he added. "This is exactly why America fired the Democrats this year."
"I voted no today because this is a 4,100-page mega-bill, released only hours before voting, and drafted by a small group of senators with no input from the overwhelming majority of the Senate. I voted to start debate on the bill in the hopes we could use the amendment process to move it closer to something that funds a functional government focused on core responsibilities instead of deranged, far-left initiatives. That did not happen, and so I voted no," Rubio said when he voted against the omnibus last month.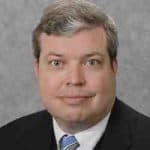 Latest posts by Kevin Derby
(see all)