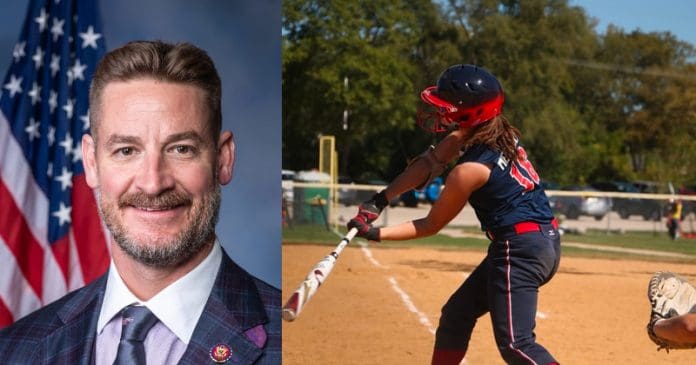 This week, U.S. Rep. Greg Steube, R-Fla., brought back his "Protection of Women and Girls in Sports Act," which he has pushed in recent years.
When he first brought out the bill at the start of 2020, the congressman insisted the bill will "ensure that women and girls are allowed a fair playing field in competitive sports by prohibiting the use of Title IX funds to support women's sports in which biological male athletes are allowed to participate against biological women athletes." The bill would have "biological females compete against other biological females in women's competitive sports that are funded through Title IX" and "requires that sex for the purpose of sport be determined by the athlete's sex as determined by a physician at birth."
Steube weighed in on the bill on Wednesday.
"Allowing biological males to participate in women's sports is a complete affront to the hardworking women and girls who have spent their lives training to achieve their dreams. It's simple: biological males have no place in women's sports," said Steube. "Last spring, Sarasota's own, Emma Weyant, was robbed of her NCAA Championship in the 500 Freestyle by a biological male, Lia Thomas. Floridians and Americans across the country are rightly outraged at what has become of women's sports. We've seen time and time again how the far left only favors fairness when it aligns with their woke agenda. That's why today, I'm pleased to reintroduce legislation that ensures women and girls a fair playing field in competitive sports."
U.S. Rep. Virginia Foxx, R-NC, who leads the U.S. House Education and the Workforce Committee, is backing the proposal.
"I refuse to sacrifice the safety of girls and women on the field and in the locker room to the woke Left. The Protection of Women and Girls in Sports Act of 2023 will restore the safety, privacy, and opportunities of women and girls in sports. Our nation passed Title IX 50 years ago to give women equal access to education and athletic opportunities. This revolutionized women's sports. Moving backward is not an option. We must honor the original intent of Title IX," said Foxx.
Foxx joined more than a dozen House Republicans, including U.S. Reps. Matt Gaetz and Dan Webster, as co-sponsors.
The issue is not a new one for Steube. Back in the spring of 2019, from his seat on the U.S. House Judiciary Committee, Steube brought out an amendment to the "Equality Act" which would "ensure that nothing in the bill could be construed to require biological females to compete against biological males in sports." Steube's amendment was shot down by the Democrat majority on the committee.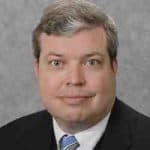 Latest posts by Kevin Derby
(see all)