The One Pulse Foundation has rolled out six design proposals for a memorial site for the terrorist attack that killed 49 people in June 2016.
The foundation is looking for input on those designs, gathering input locally, across the state of Florida and around the globe.
Barbara Poma owned the Pulse nightclub and is now the CEO of the One Pulse Foundation. She looked at the six final designs for the potential memorial and said she was gratified and encouraged with what she saw, praising the "heart and passion that went into each project."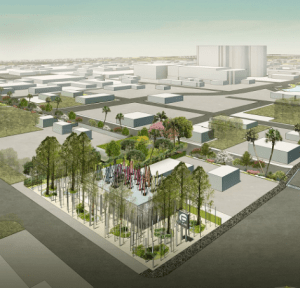 "Every one of these teams really took this project to heart. They really wanted to show what our community wanted to feel and hear and see and touch when they are experiencing the memorial museum, so really just their dedication to it," Poma said.
The current site of the Pulse nightclub is inundated with visitors seven days a week, some coming to pray, some to leave flowers, all trying to get a sense of the true tragedy that happened there. While the One Pulse Foundation got a large grant to buy the land around the club, property owners on the busy block of South Orange Avenue just south of downtown have not been as cooperative as Poma or the city of Orlando might like.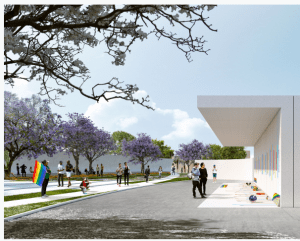 Instead, the Foundation owns much of a four-block area on Kaley Avenue, a few short blocks from the nightclub. Poma believes the memorial and museum can work in that location.
"The property that we have acquired so far really is enough to make a very beautiful and meaningful memorial. You can see that through the displays that we have here today," she said.
Most of the designs will have some type of feature that will be visible from Interstate 4. The trick is to make this a memorial and museum, not a tourist attraction.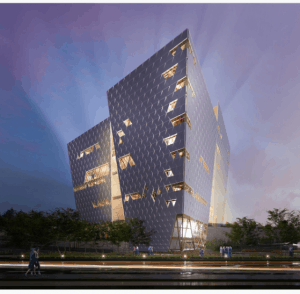 Asked if that high visibility will help or hinder her goals, Poma said no matter which design is ultimately selected, she will not allow the Pulse Memorial to be a tourist trap. Instead, she said it would be a place that marks a historic moment in time, where people can come to bear witness.
"What happened at Pulse is not only part of Orlando's history, but part of our nation's history," she said, insisting the proposed memorial will become a "beacon of hope" where people can "really mark what happened."
Poma can count on the support of Myrlande Bebe whose Jason Josaphat was just 20 when he was senselessly gunned down by terrorist Omar Mateen.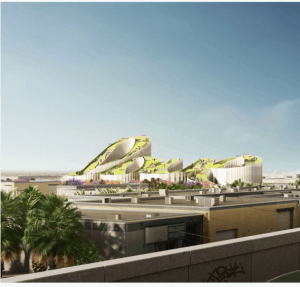 After looking through the myriad of designs, Bebe said she prefers the ones with bright colors, adding any would represent the life her son lived.
"It brings a lot of joy, hope even though there isn't any," she told Florida Daily. "He wanted to become big, but in his own terms, not like this."
Not every family and survivor is on board though, with several becoming quite vocal about their dissatisfaction with the process and Poma herself. It's something that Poma said she emphasizes with but insisted she is determined to keep moving forward by looking back.
"Everyone is entitled to their own perspective. Sure, it is disappointing to have such harsh mischaracterizations and such criticism, but I think it is also important to reflect on all of the families who have participated, and the families…the survivors and first responders who put their hearts into this project. Their voices count too. I think it is important that everyone is heard," she said.
The One Pulse Foundation is hoping the public will weight in on what the final design will be. The public can see photos of all six designs and leave a public comment here.
Latest posts by MIKE SYNAN
(see all)