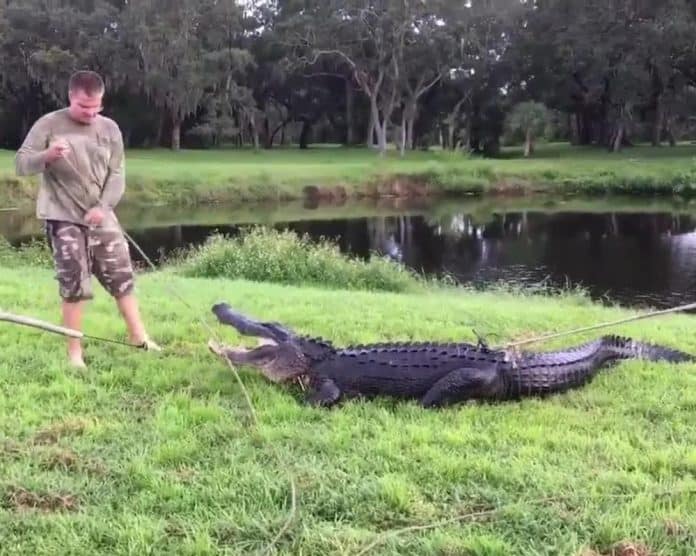 This week, in Clearwater, a 35-year old man was saved from an alligator by a human chain helping pull him from a pond.
WTVT-TV Fox 13 reported that Richard Peel was playing disc golf at Cliff Stephens Park on Monday night when he tossed a disc into a pond. When he tried to retrieve it, he was bitten by an 11-foot alligator.
Local resident Derrick Moody watched how other people in the park linked arms to help Peel.
"I guess they ran over and formed a ladder with each other and they were able to pull him out," Moody told WTVT-TV Fox 13
Officers for the state Fish and Wildlife Commission (FWC) were able to capture the alligator that bit Peel and a smaller one.
Ashley Tyer, a spokeswoman for FWC, told WTVT-TV Fox 13 that people had seen the alligator before it bit Peel and offered a warning for Florida residents and visitors to the Sunshine State to avoid murky waters like the pond at Cliff Stephens Park.
"The alligator was seen prior to him going into the water, so we always recommend that people stay away from murky waters," Tyer told WTVT-TV Fox 13.
Still, at least one local resident seemed stunned by the incident.
"It's kind of shocking to me," Trent Marshall, a local fisherman, told WTVT-TV Fox 13. "We've been down here fishing the last few days, God forbid that happened to one of us."
While Peel was hospitalized, his wounds are not life threatening.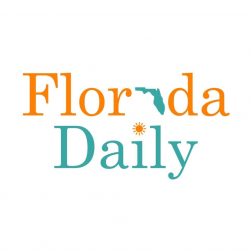 Latest posts by Florida Daily
(see all)