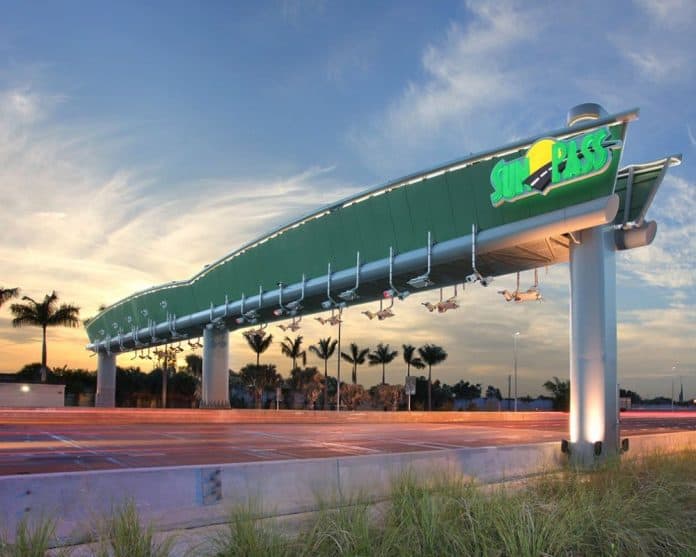 Just a year ago, the Florida Legislature passed what then-Senate President Bill Galvano, R-Bradenton, considered its key piece of legislation: a bill that would create three new toll roads. Gov. Ron DeSantis signed the bill but now a year later opposition is stronger than ever to building any part of that new toll road in Central Florida. Opposition to the roads is also growing in Southwest Florida and in the Big Bend.
The state set up the Multi-use Corridors of Regional Economic Significance (M-CORES) task force to help with the new roads. The first would be somewhere along the old US 27 corridor in Southwest Florida. The second would be the Northern Turnpike Connector, extending the Florida Turnpike from its current end in Wildwood up through to the Big Bend area where it would connect to a third proposed toll road, the Suncoast Connector from Citrus County up to Jefferson County.
Leaders from Marion and Sumter Counties quickly lined up against the new roads.
"It completely changes the landscape," Marion County Commissioner Kathy Bryant told Florida Daily, noting that a toll road would run through the myriad of springs that makes the area unique. "If it were to come into Marion County, there's not anywhere that they could put that where they would not infringe on rural ways of life and also go through some very environmentally sensitive lands."
That rural way of life is important in this area of Central Florida, Bryant insisted, even as the state has grown to more than 20 million residents.
"We know that growth is coming, but we also want to protect our identity and our way of life," Bryant said. She ran on a pro-growth platform of diversifying the economy to spare Marion County from the boom/bust cycles of development and real estate.
"For us, moving local traffic, that's our issue, and a Turnpike Connector is not going to solve that local traffic issue," Bryant told Florida Daily and the county has done just that, working with the federal government and the Florida Department of Transportation (FDOT) to create a new I-75 interchange at 49th Street. The new interchange also includes a commerce park anchored by retail giants like Fed Ex, Auto Zone and more. There are already plans for a four-lane beltway around Marion County.
The M-CORES Task Force issued its final report in the early fall which showed there is little to no need for any of the proposed toll roads. The report on the northern connection portion can be read here.
That task force was not given the option to recommend the northern connector not be built. With budget cuts in Florida's future, these projects could be put on the shelf until the tax coffers are full again.
Bryant said FDOT has been very open to recommendations and changes.
"They've always been very open to our input on whatever the project may be. So I feel very good about the working relationship that we have and that our voices will be heard," she said.
DeSantis may be the final arbitrator. He'll have the ability to approve or veto any of the budgets for these roads that are expected to cost more than $3.5 billion.
Reach Mike Synan at mike.synan@floridadaily.com.
Latest posts by MIKE SYNAN
(see all)