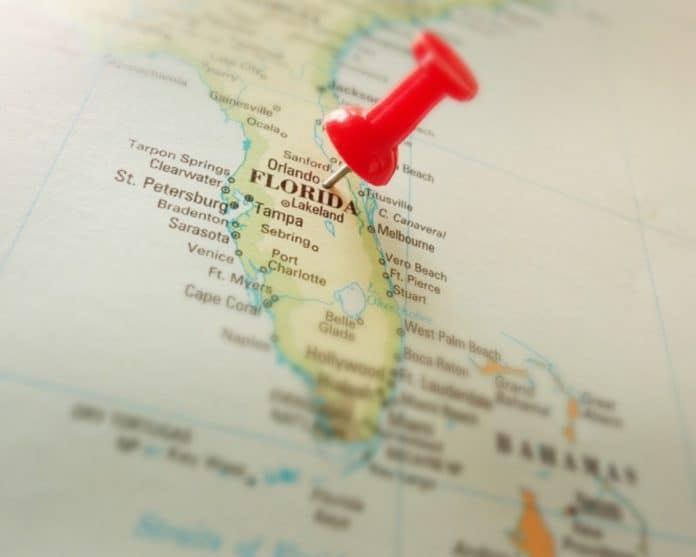 There are new details on the proposed sales tax increase in Orange County for transportation which voters will decide in November.
Orange County voters will decide if the sales tax will increase by a full percent from 6.5 percent to 7.5 percent with the new revenue penciled in for ongoing transportation needs.
After weeks of public meetings, Orange County Mayor Jerry Demings and his team have offered an outline for how the tax would be used.
The county estimates that the sales tax increase will raise around $596 million annually. That's far more revenue than what could have been raised in two other Central Florida counties had voters not rejected sales tax increases. In Osceola County, a proposed 1 percent sales tax increase which was rejected would have raised around $67 million a year. In Volusia County, voters shot down a proposed 0.5 percent sales tax increase that would have raised $42 million a year.
With almost $600 in additional revenue possibly coming, the county plans to spend between 30 percent to 40 percent of it on mass transit projects as the region is supposed to take over operations of Sunrail from the state starting next year while the Lynx bus system continues to have problems. CBS station WKMG recently chronicled one woman's seven-hour commute each day using the bus system.
The potential windfall of revenue could lead to expanding Sunrail to weekend and late-night service and would also include more frequent bus service. But the proposed funds for Sunrail has drawn fire since it does not serve either the east or the west side of the county.
County Commissioner Betsy VanderLey does not think the proposed distribution of the added revenue will fly with voters in her district, calling it a "pickle".
"Mass transit does not touch District 1 (Orange County's far west side) in any kind of significant way. So my residents are less interested in mass transit in the immediate," VanderLey said. She is also concerned with the county taking years to study what is being done and ramping up staffing while residents sit in traffic wondering why they agreed to higher taxes.
For Demings, the need is clear. It's been 17 years since the county tried and failed to pass a transportation tax when it rejected Mobility 2020 back in 2003. Demings thinks it will be different this time out.
"We have done our homework. We have evaluated our own experience here in Orange County with past efforts to look at a dedicated funding source," Demings told his county commissioners
But the lessons from 2003 should still linger. Without something to appeal to residents who primarily drive around Apopka, West Orange County and the UCF area, the public could line up against raising the sales tax for transportation projects.
County Commissioner Emily Bonilla, who represents some of the eastern parts of the county, threw out a series of conditions for her support of the tax increase, including no new toll roads and no corporate welfare.
"All mass transit should be free to use. Sunrail doesn't do a great job of checking people for their tickets, and Lynx is not easily accessible due to the limited ways they accept payments…. If the taxpayers are paying for it anyway, they should ride for free," Bonilla told her fellow commissioners. "No new revenues from this tax will go towards impacts creating the need for more capacity by any new developments. Those developments should be required to pay for their impacts, not the taxpayers."
Demings scoffed at that series of demands. "What you just laid out is not practical. You might as well just vote no," he replied to Bonilla.
The county's plan would have 10 to 15 percent of the new revenue going to bike and pedestrian trails and another 10 to 15 percent to cover ongoing maintenance costs of county roads, leaving anywhere from 20 to 40 percent for the biggest need: is wider roads that can carry more cars.
Demings said, without doing something, nearly every major road will be above capacity by 2040.
"If not us, then who. If not now, then when. I believe it is absolutely critical that this board be the type of leaders in this community that will make the types of decisions that will help up out of the conundrum that we will potentially find ourselves in," Demings told the Orange County Commission.
The county still has to figure out whether or not the tax would be for 10, 20 or 30 years. Demings hopes to have the commission vote to put the proposal on the November ballot in the months to come with a more detailed project list coming before the vote.
Reach Mike Synan at mike.syanan@floridadaily.com.
Latest posts by MIKE SYNAN
(see all)