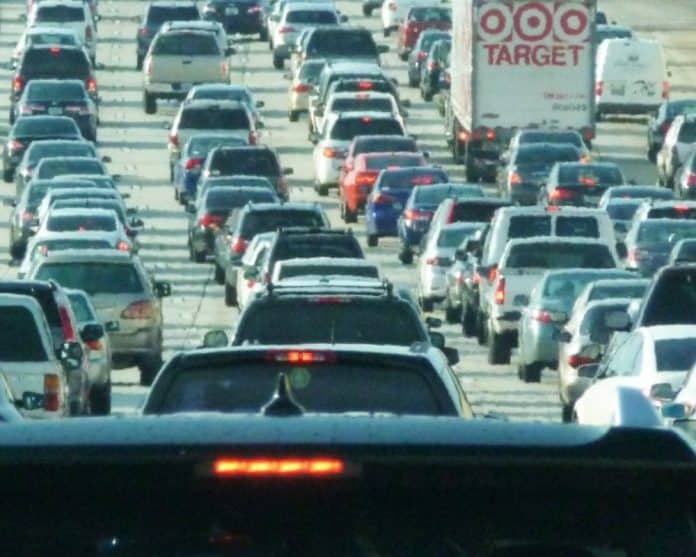 Orange County is trying to put together a project list and drum up public support for a one percent increase in the sales tax to help the area's transportation.
While the county has the fifth largest population in the state at 1.3 million residents, hundreds of thousands of tourists and residents of other areas flood into Orange County every day to work. These tourists, visitors and workers could end up paying 50 percent or more of any new sales tax hikes.
Orange County Mayor Jerry Demings admitted the numbers are staggering.
"If we looked at increasing property taxes by 1 mill, we would generate about $144 million," he said before turning his attention to raising the sales tax. "A penny would produce $635 million so it could be transformational for our community."
To put it in perspective, a failed Osceola County sales tax referendum would have raised around $67 million, a little more than one-tenth of the revenue Orange County could garner if it increases sales tax by one percent.
Demings said the additional revenue would be spent on roads, sidewalks and public transportation.
"What we are trying to do is make sure that we are making the type of public policy decisions today that will be impactful for generations, decades from now," he said. "If this sales tax passes, I can assure you this will be a major game-changer our entire community."
Over the next three months, the county will hold town halls to try and gauge just what the public wants. Residents of the east side of Orange County are upset over a plan to extend Kirkman Road on the west side at a cost of $25 million. Universal is opening a new theme park along that extension and the public feels like it is a massive giveaway to a major corporation that should have paid for its own roads. This is a perception problem for Demings and his allies since the Kirkman Road extension was planned even before Universal had a deal for the land to build its new park.
Demings said he plans to rely on a committee made up of regular citizens to oversee the additional revenue if the sales tax increases passes.
"We will come up with a prioritized list and demonstrate to the electorate prior to the vote in November of 2020, if you pass this sales tax, this is what we are going to spend the dollars on," Demings insisted.
Orange County ranks 43rd out of the 67 counties across Florida when it comes to spending on transportation per capita. The county estimates commuters spend an average of 46 hours each year in traffic congestion.
The key to whether or not the sales tax increase will pass will be the details. Expect a large part of the additional revenue to go to mass transit programs. Orange County wants to double its number of buses and could also use the additional money to increase the frequency of Sunrail trains. Those plans could case big backlash since only a small percentage of Orange County residents use any kind of mass transit.
Voters will get the ultimate say in November 2020 when the proposal is expected to be on the ballot.
Reach Mike Synan at mike.synan@floridadaily.com.
Latest posts by MIKE SYNAN
(see all)