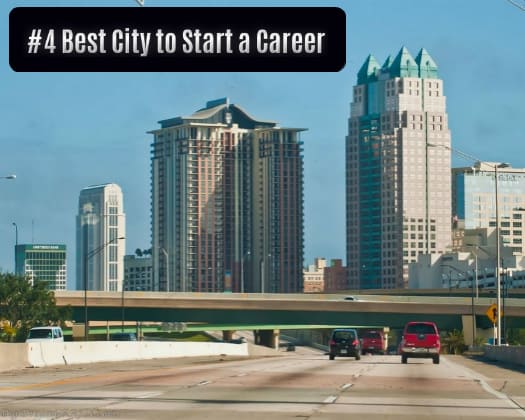 For nearly 50 years, Orlando has been one of the nation's top tourist destinations but new rankings show that the city popularized by theme parks is gaining national attention as an ideal place for young people to work, not just play.
WalletHub ranked Orlando fourth overall in its "2019 Best and Worst Places to Start a Career." The ranking marks Orlando's second-straight appearance in the top five. Last year, Orlando finished second behind Tempe, Arizona as the best city to begin a career. According to WalletHub, criteria for the rankings include two key dimensions: "Professional Opportunities" and "Quality of Life." Suburban stats are excluded from the rankings.
–
"We evaluated the two dimensions using 29 relevant metrics, which are listed below with their corresponding weights. According to WalletHub, each metric was graded on a 100-point scale, with a score of 100 representing the most favorable conditions for job-market entrants. We then determined each city's weighted average across all metrics to calculate its overall score and used the resulting scores to rank-order our sample," noted John Kiernan, a senior Writer and editor for WalletHub. "Deciding where to lay the foundation for a long and prosperous career can be a tall order, especially for recent graduates entering the job market for the first time. There are many factors — job-market saturation, housing affordability and commuter-friendliness — to consider about each prospective area. The market is ripe for new graduates with an unemployment rate of only 3.8 percent as of March. Employers plan to hire nearly 17 percent more graduates from the Class of 2019 than they did from the Class of 2018."
Tampa just missed out on the top ten, placing eleventh.
1 Salt Lake City, UT
2 Pittsburgh, PA
3 Atlanta, GA
4 Orlando, FL
5 Austin, TX
6 Minneapolis, MN
7 Seattle, WA
8 Raleigh, NC
9 Boston, MA
10 Denver, CO
11 Tampa, FL
12 Charleston, SC
13 Portland, ME
14 St. Louis, MO
15 San Francisco, CA
Latest posts by News Desk
(see all)