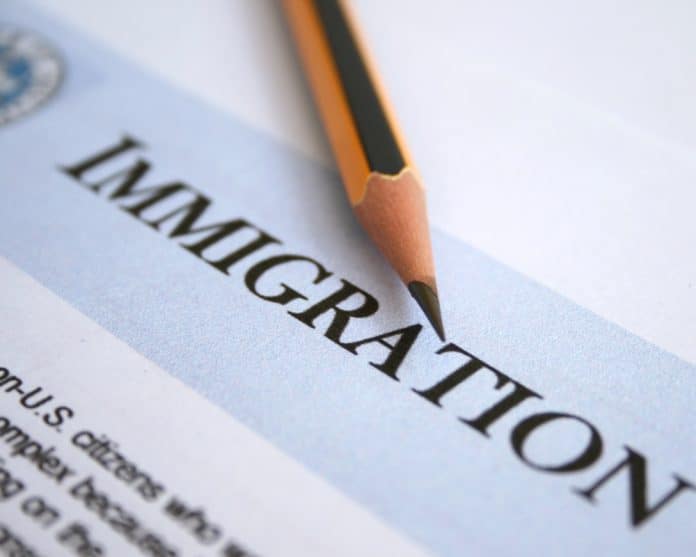 Orlando's leaders stepped into the national debate on immigration thanks to a new measure passed by the city council.
In a Monday meeting, Orlando's city council passed a measure supporters are calling the "Trust Act" which, despite the acronym not matching, stands for "the Fair Treatment of all People" Act.
Supporters of the legislation were desperate to tell the public that the measure, which ensures that city employees cannot ask about immigration status, did not make Orlando a sanctuary city.
Florida Daily asked Commissioner Tony Ortiz if the legislation made Orlando a sanctuary city and, if not, why not.
"Nope not all, because we don't have holding cells and we are not harboring any criminals," Ortiz asked. "We are still prosecuting. We are still enforcing the law the same way that we have always done. This is just an expansion of the OPD policy that we had before."
Supporters of the proposal say the Trust Act is formalizing a policy the city has already used for years. At the meeting, Mayor Buddy Dyer was blunt. "We do not enforce immigration laws here in the city of Orlando," Dyer said.
The code is now expanded so other city employees besides police officers can't ask about immigration status, Ortiz said.
"It's a policy for the government, for all of the employees of the city of Orlando," Ortiz told Florida Daily.
Ortiz says the city must do what it can to keep all of its residents safe and keep them from becoming the victims of crime. Before being elected to the city council, Ortiz was a long time Orlando police officer.
"They believe that the police will be after them and will help in the process of deporting them. That is not the duty of local police," Ortiz said.
"Some criminals are getting away with these crimes because they commit them to undocumented immigrants and undocumented immigrants are afraid of saying anything," Ortiz added. "So these guys are going around committing crimes and getting passes. That shouldn't be like that…. There have been others where we caught the ones who committed the crimes and when we go to them (victims) to get them to fill out forms and to prosecute, they say 'no, we won't prosecute' regardless of the crime. When we ask them, 'well why not?' and the answer will always be the same. It is because they are afraid to be deported."
The reason supporters of the proposal can say it does not make Orlando a sanctuary city is because there are no detention facilities operated by the city. Any accused criminal arrested in the city is taken to the county jail, run entirely by Orange County.
Ortiz says any fears of more crime are unfounded because illegal immigrants accused of crimes will be dealt with.
"We are going to go after that person regardless," Ortiz said. "This does not preclude or keep anybody because of their immigration status. It's not like we are giving a free pass,  by no way shape or form. What this is doing is telling people of good moral character that we are not going to be out there knocking on their doors asking them 'are you an immigrant?'"
A big change though will come for victims of crime, especially if they are illegal immigrants. The city is now pledging to help illegal immigrants that are victims of crime get what is called a "U Visa," a special dispensation for victims of crime that allows them to stay in the country if they help law enforcement catch and prosecute the people that perpetrated an act against them. The vote at Orlando City Council was unanimous, with no commissioner showing any dissent.
The full policy can be read here.
Reach Mike Synan at Mike.Synan@floridadaily.com.
Latest posts by MIKE SYNAN
(see all)